Let's talk boundaries with grandparents today!
Christmas is almost here! I've got Rebecca and Connor home already, though Katie and David won't be joining us until Christmas Day. And, of course, we've got Rebecca and Connor's dog Winston here, too, which is a whole pile of fun.
(Here's Winston in his new car seat on the way here–they got it so he doesn't get so anxious or car sick. Now he can see out the windows!)


We're doing some planning for the podcast that we're launching next month, and some other big picture blog planning, and getting ready for Christmas, and I actually don't have time to write a post today.
So I want to do two quick things.
First, I want to tell you about a big party we had last Saturday.
I got together everyone who works for me, along with their spouses, and we hosted an "80s prom murder mystery". We all had characters we had to come as (I was the mean girl and Keith was the nerd). And by the way, I'm wearing the actual bridesmaids dress from my wedding in 1991:


and then in the middle of the game one of us "died". And then we had to solve the mystery! (Luckily the guy who died was the dad of one of the babies, so he could take the two babies for the rest of the night while we all played).


It was a ton of fun:


(And side note: Rebecca on the far right looks exactly like I looked in the 80s. Kind of freaky.)
If you're signed up for my weekly emails, I'll be sending out a video of the evening in the weekly update this week, including our wonderful karaoke rendition of I Will Survive. If you're not signed up, you can do that here!
Second, I'm going to let YOU ALL answer a reader question!
I wanted to tackle this one for our series on boundaries that we're talking about this month, but I don't have time. So I'll let you all take a stab at it! What do you do when grandparents denigrate your beliefs in front of your kids?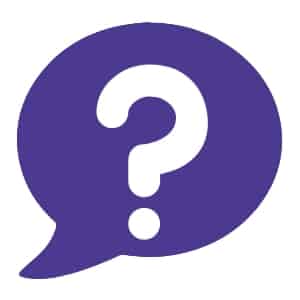 Reader Question
Do you have a post addressing the fact when grandparents make statements against your core Christian beliefs in front of your children? For example, we were talking about books kids should/should not read (my concern was my oldest is sensitive so I made him wait to read Harry Potter). I also alluded that it was completely fantasy and had some scary stuff in it. And the grandfather said fantasy and scary was no different than taking a child to Sunday School (our Sunday School teaches about being a friend or using time wisely in the elementary…it doesn't get into heavy topics in 3rd grade). And implied any parent who takes their child to church is out in left field (all in front our the kids) My husband no longer allows him to take our kids hiking/biking alone for other reasons. As much as I don't like everything he has to say, he does the love the kids, I don't want the grandparents out of our kids lives. What should we do?
What do you think? How about you all leave your comments here, and we pool the wisdom of my amazing readers for a change!
I've got some reflections written already for the next two days as we gear up for Christmas. I pray that the season is peaceful for you all, too.
Looking forward to hearing your responses!