What do you do if you have a friend who is just plain mean to her husband?
On Mondays I like to take a reader question and take a stab at answering it–sometimes in a blog post and sometimes in a video. This was a great question that fits perfectly in our month on boundaries, and so Rebecca and I discussed it in this week's Ask Sheila video (and, yes, we filmed this one before I got my hair cut, for those of you who follow me on social media and have seen the new me!)
A reader asks: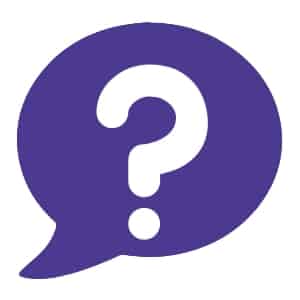 Reader Question
My husband and I have another couple we are really good friends with. At least once, or more, when we hang out with them, the wife cuts her husband down. And it can be brutal, or subtle, but she makes at least 1 or more comments to tear her husband down. You've mentioned this type of situation, I think, but I seriously do not know if I should say something, or not say anything. I don't know if I should keep my mouth shut, or point out how mean she is. The other thing is, my husband is best friends with her husband, and I am not as close to her, simply because of her crabby and mean attitude. It just kinda pains me to see her constantly hitting him with these barbs. But I don't know that it will do any good to address the situation.
Here's how we answered her:
A few quick points, for those who don't want to watch the whole video.
Speak up when you hear something.
Don't mention it afterwards, when you're one on one. You'll get into a debate about whether or not she actually said that. Say something right then and there! (This works for pretty much any relationship).
Just parrot back what she said.
You don't even need to call her out specifically for being mean. You can just parrot back what she said. "Are you saying your husband is completely careless? Do you really think your husband is that idiotic?"
As you do this, you also set an example for the spouse to start speaking up, too.
Support the spouse who is being insulted
It's important for same sex friends to come alongside someone who is being berated by a spouse and just be told, "what you are experiencing is wrong." They may not realize it, and they may feel really beaten down by it. To have you say, "Yeah, that's really not right" may give them the courage to speak up.
I hope that helps! But now let's talk in the comments:
Have you ever been out with a couple where one spouse criticizes the other? What did you do? What did you wish you had done?

[adrotate banner="302"]<!-- [et_pb_line_break_holder] --><!-- [et_pb_line_break_holder] -->[adrotate group="11"]