What do you do if you've been dating someone for a long time–but he won't propose?
On Mondays I like to take a reader question and take a stab at answering it, and today's is from a woman who has been dating a guy seriously for quite a few years–and who even moved to be closer to him–but now he's moved away to follow a business dream and says he can't think about marriage until he's financially settled. Meanwhile, she's turned her life inside out for him, because he said that they would be married. By the way–he's already in his early 30s. Her question's a long one, but she summarizes the root of like this: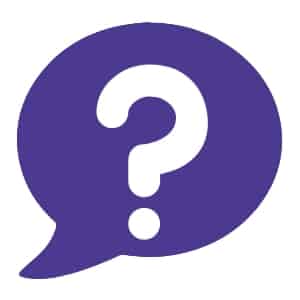 Reader Question
When I asked him what was going to happen between us, he simply said that nothing would change (we'd continue dating long distance) but he had no idea when we would be able to be married. After having some more conversations about this he said that he wasn't ready to get married because of finances and he wasn't even thinking about it until he is able to get things established with his business. Previously, I had made it clear that I will not be moving to join him unless we are getting married and he had no issue with that. I think my question right now it, is it worth it to continue in this relationship? As far as his character, I couldn't ask for someone who I respect more. He is truly my best friend and has been there for me through so much. But it seems like we are not able to get the timing right in our relationship.
I really feel for this young woman, so Rebecca and I tried to answer her today! (And by the way, we had some terrible bloopers filming this. I left a few in, but I've got a longer video with all the bloopers that's going out to all my newsletter subscribers in my weekly email on Friday! If you're not signed up,
you should be
.)
In general, I'd say this: If you're going to be with a guy, you need to choose someone with good character; and someone who is totally into you. The problem is that we often find someone who looks like an amazing guy, and then we'll put up with just about anything because we can't imagine anyone any more perfect. But he's not perfect if he won't commit to you. And a guy who is 33 and who is not focused on marriage? Likely not a good catch anyway. I've got some other posts that go along with this one:
And I'm a big proponent of
Christian Mingle
, too! If you've been with someone, and it just isn't working, believe me–there are other Christians out there. You just may need to find them. So be proactive and
take a look
!
[adrotate banner="302"] [adrotate group="11"]
[et_pb_shop type="product_category" posts_number="6″ include_categories="1659″ columns_number="3″ _builder_version="3.28″ _i="5″ _address="2.0.0.5″][/et_pb_shop]
Like this post? You may also enjoy: