What should you do if your fiance watches porn?
Quite frankly, Porn destroys marriage.
It rewires the brain so that what becomes arousing is an image, rather than a person. And it distorts people's sexuality, so that we concentrate solely on the physical aspects of sex, and not on the emotional and spiritual connection. Not just that, but it can make us very selfish lovers, too. And so on this blog I've spoken out quite a bit about the negative effects of pornography (and against the female version of porn as well).
Probably because of that I receive plenty of emails from women whose boyfriends are addicted to porn, or who are engaged to guys who watch porn, and one common theme I get is, "should I marry my boyfriend if he uses porn?" Because I get so many of these, I thought it may be useful to write the answer in a post.
When I receive emails from women whose marriages are in turmoil, 90% of the time that trouble was brewing even during their engagement. They saw warning signs but they ignored them. So you have to beware of red flags when you're engaged (or dating!) Just because you're dating or engaged does not mean that you need to go through with a wedding if you feel reservations. Listen to God about it. Pray hard. And if you don't feel peace, don't do it.
But at the same time, I don't think porn use should NECESSARILY mean that you call off the wedding.
It's really a matter of the heart.
In my surveys for The Good Girl's Guide to Great Sex, I found that around two-thirds of men (and one quarter of women) admitted to seeking out porn in the past, including a majority of pastors. So just because people have sought out porn does not mean that they will be horrible husbands. Lots of people have looked at porn, repented, and then tried to stop.
There is a world of difference between someone who is tempted but who has fought the temptation and someone who has consistently given into that temptation and doesn't feel like there's anything wrong with it.
Here, for instance, are two letters, both of which have fiances who use porn. But I would have very different responses to the women writing. Letter #1: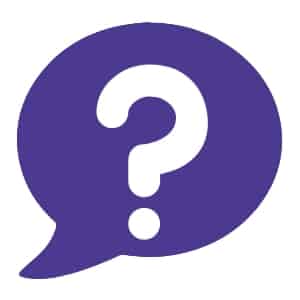 Reader Question
We will be getting married next year but I find it hard to process that my fiance watches porn. He confessed to me when we dated about his struggle but about how he's tried stopping & desires to stop. We pray, fast, & talked to our pastor. It hurts so bad because in the time we've been together he's viewed some things and i feel so betrayed. i know he's a good man and he fears God & this is a learned behavior from his childhood that has gotten him addicted. He doesn't practice it often but in times of weakness he gives into it.
So what do we learn about her fiance?
He's struggled since childhood (which is quite common. A lot of guys are exposed to porn when they are so young, and they don't have enough maturity to turn it off. And they fall into a downward spiral).
He confessed to his fiancee and he willingly told his pastor.
He is willing to pray about it, to fast about it, and to try to stop.
He still struggles and sometimes falls.
Here's a man who is dedicated to stopping. He doesn't want to be in bondage. And he is allowing others to hold him accountable.
Here's Letter #2: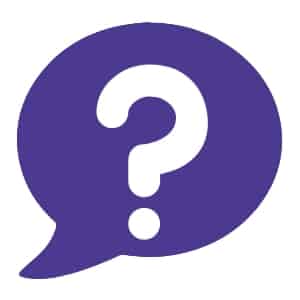 Reader Question
I'm really worried and I don't know what to do. When I was playing around on my fiance's computer recently, I found a bunch of porn sites. I confronted him about it but he told me I was crazy and that it must have been a virus or his roommate or something. Meanwhile he will never let me see his phone, and he won't let me on his computer anymore. He doesn't like to have long conversations, and all he ever seems to want to do is make out. I really love him, but I'm worried that he has a porn addiction.
This letter sends up major red flags to me.
He doesn't admit he has a problem.
He's secretive.
He turns her questions back on her, instead of dealing with them.
He seems to have an unhealthy obsession with sex.
If your boyfriend will not let you see his computer history or his phone, then that's a problem.
Yes, we all need a little privacy, but before you make a decision to cement your life together with someone, you need to make sure that your boyfriend is who he says he is. And if he won't let you see his phone, and is defensive if you ask him about porn, that's a major warning sign.
If a your boyfriend doesn't watch porn, he should be able to show you his phone. A guy who isn't into porn will say to you, "I really wouldn't do that to you, but I want you to trust me. I don't want you to have doubts. So if you need to look at my computer to put your mind at ease, go ahead." A guy who won't admit that you may have a reason to worry is likely someone who would give you a reason to worry.
I find other red flags in this email, too–he isn't interested in sharing his heart, for instance. But I do believe that a man who uses porn before he is married, and who is not honest about it and does not think that it is a big deal, is one who will continue to use it once he is married. And things ALWAYS deteriorate from there.
So many teen boys have been exposed to porn that to eliminate anyone as a potential mate who is tempted by it or who has sought it out is to likely eliminate 90% of the young male population. And let's not forget that everybody struggles with something, and God is big enough to help those who earnestly seek Him to get over these temptations.
The key, though, is that the guy must earnestly seek Him.
If your boyfriend watches porn, or has watched porn in the past, and is earnestly seeking help and is admitting he has a problem, he is likely on the road to recovery. On the other hand, a man who watches porn but does not humble himself before God will likely fall even further. A fiance who will not admit that it is wrong and will not willingly enter into some kind of accountability partnership with another guy is a danger sign.
In short: if your fiance has watched porn, what matters now is the heart and the attitude.
If your fiance has watched porn but is repentant, determined to stay pure, and dedicated to accountability, that's good. If your fiance watches porn now and covers up sin, that isn't.
You must be able to pray with him. If you can pray about temptations with your fiance, he's likely a good guy. If you can't pray with him, I'd tread very, very carefully.

Your sex life CAN recover from a porn addiction!
What do the rest of you say? Have any of you had experience with a boyfriend who watches porn? Let us know!