How do you deal with a husband who is a workaholic?
This month on the blog we're going to be talking about intimacy, and how to build your relationship so you feel closer. All the Wednesdays will be dedicated to different aspects of intimacy!
Yesterday I started our series with the question, "what pulls you apart"? And what do you do when it seems like you and your spouse decided on a certain way of living, and then he seems to have gone back on that promise?
Workaholism is a big way a person can seem to break that promise, and I think it's rampant. Here's what a reader wrote to me: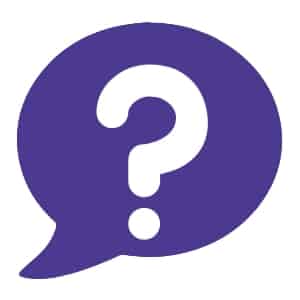 Reader Question
My husband's work hours are way out of control. He owns his own business and regularly works 75-90 hours a week. We have been married almost 30 years and our kids are almost out of the nest.
His obsession with work overrides his common sense. The kids and I staged an intervention (literally) where we said that they would not ride in his car with him if he continued to text and check emails while driving (that has improved a bit since then).
He thinks I don't appreciate his hard work. I do, but it has left me to be virtually a single parent, and in fact, an angry, disconnected wife. I try to open discussions with "I/we want to have you at home more. I miss time with you", but it immediately goes to accusations that I don't understand his work, his stress, the economy etc.
I am tired of
pat Christian answers
about making my home a sanctuary for him and understanding that work is what God created him to do. I am angry when I hear other Godly men ask with a laugh, "Still working those crazy hours?" instead of calling him on his out of balance life. I have considered talking to an elder couple that we are close to in order to have someone else discuss this with him.
My husband is a good man and I know, in my head if not my heart, that he loves me and his kids, but even as I write this, a voice in my head whispers, "but not enough to cut back his work hours".
My heart breaks for this woman. She IS married to a workaholic husband, and it's making her feel so unloved. So what does one do in this situation? Here are some general thoughts about workaholism and marriage.
Is He a Workaholic or Does He Just Work Hard?
My husband is a physician, and when he was in training he was often at work for 100-120 hours a week, being 36 hours on and 12 hours off. It was horrible. When he had his own practice he was still on call frequently, and his work weeks were still long. I never considered him a workaholic, though, because he loved being home–and when he had to dictate charts or bring work home he was always really grumpy about it. He wanted to be away from work; the job just didn't always allow it.
What good would it have been for me to be angry at him for that? He was already upset that he wasn't home more; me adding to that would not have helped. Working hard and working long hours does not necessarily mean he's a workaholic.
A workaholic husband, on the other hand, is someone who routinely chooses to engage in work rather than engage in family time even when the job does not necessarily demand it. If he's a pastor and he's forever visiting people and counselling people after hours and going to meetings and he's never with his family, then he's likely a workaholic. If he's a business owner (like our letter writer's husband) and he can never put the job down, then he's likely a workaholic.
Certain jobs are more prone to workaholism: the "caring" professions, especially ministry ones, where you can always justify working harder because "people need me", and entrepreneurs, who feel as if everything rests on their shoulders. There are others as well, but those are the two categories that seem to be especially prone to it.
If He Simply Works Hard–but He's Not a Workaholic?
Can He Switch Jobs?
Can you make a long-term plan for him to get more training so that he can qualify for something different that pays well? Can you create a 5-year plan together that gets him into something more manageable–so that your family life is better?
Can You Change Your Work?
One reason that my husband's job was never too much of a burden to us was because I didn't work outside the home. Because I was there to take care of the day-to-day things, then when he was home we could relax as a family. If I had been working 40 hours a week too I don't know how we would have done it. When he got home instead of playing a game or talking we'd have to clean something or tend to errands.
Is there a way that you can reduce your hours or change your work so that the family becomes more manageable–even with his hours?
Can You Carve Out Family Time?
I have two dear friends who are both family physicians in a small town. The wife works part-time; the husband has always worked more than full-time because that's the nature of the job. While he's around most nights, he honestly is gone a lot of the time. But what they have done is carved out several weeks of vacation a year where they get out of town completely, so no one can page him. And they love their vacation time! They've taken their girls on missions trips, on backpacking adventures, and all kinds of places so that they create memories.
If your husband puts in a ton of hours at work, perhaps he can negotiate more vacation time where he's out of the office and away from his phone.
I have another friend who is a project manager for huge corporate projects. He goes to work in one place for 2-3 years, managing some new huge launch, and then he'll move to another corporation. So everywhere he goes it's always at a stressful, busy time. He misses Thanksgiving sometimes. He misses weekends sometimes. But one thing he never misses is his kids' quiz meets (his kids do Bible quizzing with my daughter). He coaches and he's made that his priority. So even though he misses some traditional family things, he is always there for one particular thing that has become his priority–his barometer of whether he's involved enough or not. And that works really well for them. Can your husband find one thing that he is always there for–coaching soccer, working with the youth group, attending a small group with you? And that is always your priority?
For years my husband and I spent Wednesday nights ballroom dancing. He never, ever took call on Wednesday nights, no matter what. That was our time. So, yes, I couldn't always count on him for birthdays or for weekends, but I knew that he would always be there for me for Wednesday nights.
If Your Husband is a Workaholic
Can You Plan Your Goals Together?
If the issue is not one of time but honestly one of priority, then it's a much bigger problem. Like Bill and Pam Farrel say, men are like waffles and women are like spaghetti. Men live their lives in little boxes: when they're in one box (like work) it's hard for them to think about another box. And often that work box gets really big.
One way to force them out of it is to talk to them about goals. Workaholics are often quite good at setting goals because they do it in the work setting all the time. So what about asking him to set goals for your family and your marriage? I've got some printable, downloadable worksheets right here that you can use to dream together and vision together.
If you start asking, "what do we want our family to look like?", and then "what are the action steps we need to take to get them there?" that can help him see that he has action steps that need to be taken at home, too.
Like this post so far? You should also check out:
Can You Find the Root of Workaholism?
Is workaholism about money? Or is it about self-worth? Or is it about a lack of trust in God?
I have a friend named Mark who has a construction company. He has always prioritized his family. He works long hours, but he's home on weekends, and they do vacations together. When the downturn came in 2008, he didn't lose his business, though many in his town did. And he says he just trusted God. He worked a little harder to drum up business, but he didn't panic, because he knew God would take care of them.
Sometimes people become workaholics because they're essentially scared that God won't take care of them, so they have to do it all themselves. In that case it's a trust in God issue.
Sometimes he's grown up to believe that his worth is from his work, and so he puts all of his emphasis there.
And sometimes he just wants more money, thinking that it will buy security.
Figuring out what the spiritual root is can help you tackle the problem. And sometimes you will have to talk about this with a counselor or a third party. In extreme cases, you will have to say, "I can't live in the marriage like this anymore and we need to get help."
Other times just using logic can help. How much money is enough for your retirement? If you go at this trajectory, will you manage? Does the business need to expand? Do you need to work that many hours? If they can see it in black and white that their financial goals are already met, that can help them scale back.

If the issue is that he's in a caring profession, and the demands are never ending, then I'd read this post which addresses specifically that.
Be Honest with Your Own Role
I am not saying this is the case with my reader at all, but I have had many men comment on this blog about how desperately lonely they are in their marriages, and how they have turned to their work instead so that they can cope with the loneliness. The babies came, and their wives threw themselves into the kids, virtually stopped having sex, and were critical and demanding. And the men felt unloved.
So they threw themselves into work, and for a few years everyone was happy. He could cope because his needs were met at work; she could focus on her kids unimpeded. Then the kids started to grow, and she began to miss him, but he wasn't here anymore.
Ask yourself if you have done anything to contribute to his workaholism (and this is not always the case). Then ask him. And if you have, repent, apologize, ask forgiveness, and try to start fresh. Here's a good post on asking for forgiveness.
Confront Him About His Workaholism
Like my reader, I have heard the advice, "just make your home a sanctuary he wants to come home to!", and there is some truth to that. But I think that truth is more relevant if your husband works hard, not if he's a workaholic. If he simply works hard, he needs that sanctuary. If he's a workaholic, the problem is usually a spiritual one, and no matter what you do it won't get better. In fact, you could end up enabling him to grow further away from God and further away from his family if you do nothing.
That's what my book 9 Thoughts That Can Change Your Marriage can help you with. It helps us deal with our own part in the problem, but then walks you through how to confront real issues that need changing. It helps you be a "help" to your husband, not an enabler of bad behaviour.
Our reader and her kids did a good thing confronting him about texting. That was a great first step. But take the next step, too.
Make Your Own Life
My friend Leanne had a workaholic husband. She tried for years to change it and finally realized she couldn't. So she stopped waiting around for him. She began taking the kids on vacation by herself. She took them to the beach in the summer rather than trying to plan around his schedule–and then being disappointed again. She started taking painting classes herself and hired a baby-sitter for the kids. She stopped putting her life on hold and started living it.
An interesting thing happened. His workaholism stopped bothering her quite as much because she had other areas of joy in her life. And because of that, he started wanting to be home more. He realized he was missing a lot of fun, and he made more of an effort to be there for those beach trips.
Their marriage is still not perfect, but she's finding it easier to cope with it.
So those are my thoughts on workaholism–and now I'd love to know yours! How do you deal with a husband who works a ton? Let me know in the comments!
If you enjoyed this post, you may also like: