What do you do if you discover your best friend is having an affair?
We're talking about boundaries this month, and how to figure out when to make something your problem, and when it just can't be your problem. A while ago I answered this question about discovering your friend is having an affair, and I thought it was worth running again, because unfortunately it's a big problem. A reader wrote: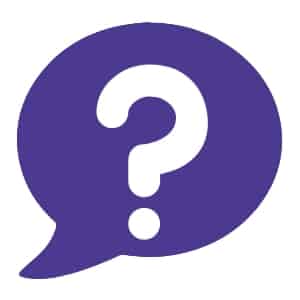 Reader Question
I really appreciated your post about
When you catch your husband texting another woman
but I'm wondering if you have ever written or would be able to address the topic of when you have friend, who is the wife in this situation, engaging in the affair. She recently told her husband, so it's out now. I've confronted her before about what I saw because I was concerned that she may be headed down this path, but she denied that it was an issue. But now I know it was an issue before I even talked with her. So I'm just looking for advice on how to walk through this with her and respond lovingly and Christ-like. She is a believer.
That's a tough situation, isn't it? Few of us like confrontation, but when a friend is having an affair, confrontation is pretty much required of you.
Before I give a framework for this situation, let's just lay out a few "givens", that I hope we all agree with. Affairs are horrible things. They should never be justified. If a marriage is abusive, or if there is adultery on the other person's part, then it could be that the marriage needs to be ended. But that is still not an excuse for an affair. You deal with the marriage you are in before you look elsewhere. The vast majority of affairs, however, do not occur in marriages where divorce is the best option. They occur in unhappy marriages, or in marriages where the couple has just grown distant lately. That is NEVER an excuse for an affair.
An affair blows apart the marriage and it blows apart the family, and people need to understand the gravity of what they're doing. So if you have a friend who is having an affair, here are some thoughts:

1. Affairs are Fantasies that Exist in the Dark. Bring it to Light
Why do people have affairs and continue in affairs? Because it feels so intoxicating! They're unhappy or bored with their "real life", and the affair makes them feel alive again. Someone loves them. Someone appreciates their thoughts and their feelings.
But it's all just an illusion. The reason that person is able to act like they love them unconditionally and that their thoughts and feelings are so important is that they're not living in real life. They don't have to pay bills, make meals, take kids to the doctor, dealing with extended family crises, and all those other things that marriage brings.
When you're in the middle of an affair, too, you start to fantasize about what would happen if this continued. You can see yourself married to this person, and see how that marriage would be wonderful. You don't take into account how angry and hurt and bewildered your children will be. You don't take into account how long the legal battle will be to end the marriage and establish custody. You don't think about that; you fantasize as if all the obstacles just float away.
Nothing ends an affair like a good dose of reality. Now I'm going to recommend something here that is drastic, and some people may disagree with me. Perhaps my advice isn't the right course of action in all circumstances. But I still firmly believe that secrets are dangerous, and that when we bring things to light, God can start to work.
If you know a friend is having an affair, I highly recommend sitting down with her and telling her in no uncertain terms, "End this right now or I will tell your spouse and the spouse of your lover."
Don't get into a conversation with her about how unhappy her marriage is. Don't get sucked into discussing how great the guy is. Just be firm.
What you are doing is wrong, and it needs to stop. If you are going to go on with this person, your spouse still deserves to know now so they can prepare. I am not going to be a party to something like this, and so I will tell if you don't end it.
How do you tell? I'd go as a couple, you and your husband, and sit the spouses down and let them know.
What if, like in this letter writer's situation, you have a suspicion, but the friend hasn't admitted it? You can say to your friend, "What I'm seeing is inappropriate, whether it's a full blown affair or not. And I fear for your marriage, and I think your husband needs to know so that you can work on this together. I'd be happy to be there with you when you tell him."
Will your friend hate you and be angry at you? Probably. But ultimately what is more important? Keeping that friendship, or giving that marriage the chance to survive? That marriage won't survive if the affair is ongoing. Telling the spouse, though, does two things:
1. It stops this fantasy life where the affair appears so easy
2. It gives the other spouse a chance to fight for the marriage
2. Help Your Friend See the Long Term Repercussions for the Children
If your friend has kids, she needs to understand what will happen with those kids. Ask her these sorts of questions:
1. Are you prepared to only see your children 50% of the time?
2. Are you prepared to spend half of your Christmases away from your kids, and half of their birthdays away from them? When they are grown up, are you prepared to see them and your grandchildren significantly less? (People need to be aware that when they divorce, they end up seeing grandchildren only about 40% as often as if they had stayed married. It becomes too stressful for young couples to juggle two sets of parents, and so they tend to withdraw more.)
3. Are you prepared for your children to understand that it was you who broke up the marriage?
That last one is vitally important. People need to know that they will not get off scot-free. I have extended family members who have had affairs and ended marriages, and their children have all been made aware of the fact (not by me) that one of their parents broke up the marriage over an affair. Even if that affair happened when the kids were young, they do find out. It doesn't stay a secret. And you should tell your friend, "This will NOT stay a secret from your kids. They WILL know that it was you who ended the marriage. They'll know that you chose your lover over them."
Is this harsh? You betcha. But people in the middle of affairs need a good dose of reality.
3. Help Your Friend Understand the Ramifications for Her Social Circle
You may want to stay her friend; this letter writer does want to try to still model Christ to this woman, and I do understand the sentiment. After all, James writes (5:19-20):
My brothers and sisters, if one of you should wander from the truth and someone should bring that person back, remember this: Whoever turns a sinner from the error of their way will save them from death and cover over a multitude of sins.
We want to be that person who rescues our friend, and so our instinct is often to be compassionate rather than confrontational. We want to listen to her and talk with her and pray with her and say, "I understand that you're hurting, but there is a way out." Perhaps there is room for that.
However, I'm not sure that rescuing a friend from wandering always involves being nice. I think it often involves a cold, hard telling of the truth. And the truth is that if this friend leaves her spouse for her lover, you likely won't be her friend in the same way ever again, nor should you. She has broken faith with her husband, her kids, God, and her church community. Someone who has done that deserves to know that there are repercussions.
You will not socialize with this other person. You will not go to a second wedding. You will not support her; you will, instead, support her husband, providing baby-sitting and whatever else he needs to get set up as a single parent. And you're pretty sure that everyone else you know will take a similar stance.
And then be sure to tell her: If you do not end this affair, I will tell the pastor and have you removed from any leadership activities. And people will find out.
If your friend is not a Christian, and that isn't a good threat, then you can still let her know that your mutual friends will eventually find out what she did.
4. Be There When Her World Falls Apart
Most affairs don't end well. There is no marriage to the lover; there is only destruction in the wake. When the destruction occurs, and if she is truly repentant, be there to help restore her. Once she's repented, there is no need to ostracize or punish her. Now is the time to restore her.
Help her and her husband find a good counselor. Baby-sit as much as you can so they can work on this. Pray a ton with her. This is when she's going to need you.
Many of us are awful at confrontation, and we likely don't appreciate most of these suggestions. And doesn't talking about all of this to pastors or others in leadership sound like gossip? I don't think so. I think affairs are so dangerous that they need to be brought to the light, and so basically, you have no choice. Standing by your friend means helping your friend. You don't help her by letting her continue her fantasy.
You may need to have another friend pray with you or talk you through this before you confront her, and that's okay. Talking to one or two other people so you can pray and prepare may very well be a good idea. I think sometimes we're so scared of gossip that we don't take the proper steps we need to when something serious is at stake. Do what you must.
Now, what do you think? Have you ever had to confront a friend over an affair? What happened? Let me know in the comments!
Like this post? You should also check out: