If a guy (or a teenage girl) has grown up using porn, how is that going to affect marriage?
I'm going to take a bit of a time-out from Christmas posts today to talk about something that's come up lately that I think is important.
If you've been married for less than 25 years, and your husband uses porn, chances are he started before he was married.Most people who start using porn do so in their teens, and so anyone who was in their teens when the internet became widespread was vulnerable and at risk.
When we're talking about porn use in marriage, then, we can't do it without realizing that, for the majority of porn users, the porn became before the marriage, not the marriage before the porn.
And that has serious repercussions for how we should understand porn use and address porn use.
Unfortunately, Focus on the Family doesn't seem to understand that.
I received an email from a reader recently alerting me to a rather disturbing show she had listened to. She wrote: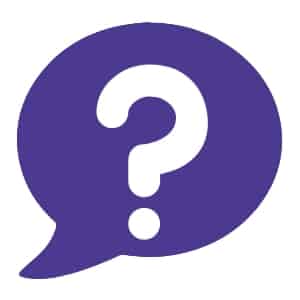 Reader Email
I have been skeptical of your criticism towards Focus on the Family lately. But after listening to their latest podcast I was blown away by their advice and how incredibly dangerous it could be for a
marriage. I've walked with my husband through porn recovery, and I would have been devastated to hear the things they said. My husband even listened in and said I should leave a review as to why it's such bad advice. I get it now and am still in shock at the ignorance they have in such a vital area so many marriages are hurting in. So sad.
After listening in, I agreed with her that it was very disturbing, and I wrote a long Twitter thread about it. In thinking about it, I felt it needed its own post.
In this show, at the 16:21 mark, the host, commenting on porn affecting 47% of marriages, says: "I think one of the reasons men are getting into trouble in this area is that that need [for sex] is not being met." FOTF says men turn to porn when wives reject sex.

— SheilaGregoire (@sheilagregoire) November 22, 2019
Here's the rest:
For couples married less than 25 years, the majority of porn use PREDATES the marriage. Men used porn to deal with sexual frustration, stress, rejection, and boredom before they were married. Porn became their coping mechanism.
He marries, and perhaps the urge for porn goes away for a while. But when his wife turns him down for the first time he becomes very frustrated. When stress comes up at work, porn is a beacon. He never learned proper ways of coping with negative emotions, & so porn is his outlet. Porn stunts his emotional growth.
Did the wife cause the porn use? Or was it the fact that he trained himself BEFORE marriage to deal with negative feelings with porn?
We all experience stress. A wife cannot make a husband's life stress-free. If he is used to managing stress with porn, that's not her fault.
Additionally, in porn women don't need foreplay. They're aroused from men using them, often violently. So he is selfish in bed, & his wife understandably doesn't enjoy sex. If she is also new to sex, she may lose interest quickly, since he is not doing anything to arouse her. He thinks her non-responsiveness is her fault. In porn, women don't require men to slow down. They're turned on by what makes men turned on. So he assumes she's the one being selfish or frigid.
So he turns back to porn instead of learning how to have great sex with his wife.
Then there's the more sinister side.
Porn use rewires the brain so that what becomes sexually arousing is an image, not a person.
It trains the brain to crave DIFFERENT—the same stimulus cannot provide the same level of arousal. Men thus can't maintain interest in their wives. Before porn use was widespread, 15% of marriages had the wife with the higher sex drive. Today it's 30%, & the vast majority of that increase is men losing their libidos to porn.
Because he always needs different, he must see different women doing extreme things to get aroused. The wife may be more than willing to have sex, but instead he masturbates to porn. Many porn users also experience sexual dysfunction. The majority of new cases of erectile dysfunction are of men under the age of 40, and it is almost all porn induced erectile dysfunction (PIED).
Porn use is also implicated in premature ejaculation and delayed ejaculation.
Porn use is also associated with men demanding degrading or extreme things in bed that she finds distressing.
He needs to depersonalize or dominate to get aroused. Intimacy is no longer arousing.
Porn use rewires the brain so that what becomes sexually arousing is an image, not a person.
Imagine a wife who craves great, intimate sex with her husband, but her husband masturbates to porn instead.
When he does turn to her, he either rushes through & leaves her hanging, or can't maintain an erection. Or he demands something degrading, and she feels guilty saying no.
Now she listens to this broadcast and hears that her husband turns to porn because she isn't willing to have sex. Imagine how devastated she would feel. She dreamed of great sex, too, but her husband has either checked out or demands things that make her feel used.
What I don't understand is: Why doesn't Focus on the Family understand the effects of porn on marriage?
This is commonly known, in both Christian writings and secular research. Why insist on blaming women for porn problems? Shouldn't they know better? This grieves me, and I encourage you to speak up when you hear people blaming women for men's porn use. And remind them of these facts:
Most porn habits and addictions predate the marriage
Porn users train themselves to cope with negative emotions and rejection through using porn. When these things occur once they're married, they're tempted towards porn again because they have never mastered proper coping mechanisms.
Porn use makes men believe that women do not require foreplay. They are then commonly selfish lovers, whose wives naturally start to dislike sex because it does nothing for them.
Porn users are more likely to demand degrading and impersonal things in bed, and have to emotionally distance themselves from their wives to get aroused
Porn use is implicated in erectile dysfunction, premature ejaculation, and delayed ejaculation
Porn use causes men to lose libidos for their wives.
So what can we do about the tremendous damage porn does to relationships?
If your husband uses porn, I  am sorry. I am so sorry. I don't want you to have to listen to messages that it's all your fault anymore. Instead, I have a post on 4 things you must simply must do. And I have a post on how porn and anger (or emotional immaturity) often go together.
UPDATE: My daughter wanted to chime in with this:
I also think it's important to remember that while Paul did say: "Do not deprive each other except perhaps by mutual consent and for a time, so that you may devote yourselves to prayer. Then come together again so that Satan will not tempt you because of your lack of self-control." (1 Corinthians 7:5), in the exact same letter to the Corinthians he also said this:
"No temptation has overtaken you except what is common to mankind. And God is faithful; he will not let you be tempted beyond what you can bear. But when you are tempted, he will also provide a way out so that you can endure it." (1 Corinthians 10:13).
Paul believed that people could and should withstand temptation. Yet the way we often talk about porn, we forget this part of it.
People get married thinking that porn will cure their temptation, but when they haven't practised self-control before marriage, it doesn't magically appear after marriage.
The way that I read the 1 Corinthians 7 passage in light of all of Paul's other teachings is that offering sex frequently is a kindness to your spouse, and that is one of the joys of your marriage. And it is a kindness because it does lower temptation to sexual sin. But sexual sin is different from sexual addiction. While having sex makes it easier for a spouse to withstand the emotional affairs or watching something they shouldn't, if it's already a deep-seated issue predating the relationship, that's an entirely different issue. Then it's not just that we're not introducing the temptation by offering frequent sex; it's that we're trying to numb it without dealing with the root cause.
So it's "do not deprive each other" so that when new situations arise, it's easier to say no. It's not "do not deprive each other" so that your spouse doesn't have to deal with their addiction or their bad habit.
It is much better, and infinitely easier, to prevent a porn addiction than to treat one.
Christmas is coming, and many of us are buying electronics for our kids. Let's be aware of the danger that porn causes. That doesn't mean we have to be paranoid; but I do think that having filters on your computers and devices is a no-brainer. Keep electronics at a common charging station at night so that kids don't have them in their bedrooms. Turn off the wifi in the evening. Take back control.
And talk to your kids about porn–especially your daughters. Girls use porn now, too. Here are some resources that can help:
[et_pb_shop type="product_category" posts_number="6″ include_categories="1652″ columns_number="3″ _builder_version="3.28″ _i="1″ _address="4.0.0.1″][/et_pb_shop]
Let's be proactive, so that, in the future, we won't be looking at our own kids' marriages devastated by pornography.
Found this post helpful? You may also benefit from:
What do you think? How do we change the conversation about porn so that people stop assuming that porn is a spouse's fault? Let's talk in the comments!
[adrotate banner="302″]