If you feel stuck in a porn addiction, how do you break that stronghold?
This month, in April, we're talking about defeating porn every Monday–but there's so much to say that I'm carrying that series over into other days of the week! We've looked at the effects of porn on your brain, your marriage and your sex life; we've looked at how big a problem porn actually is; we've looked at what porn recovery should look like.
I've written previously on three steps to stop a porn addiction, and today I want to break it down into one major step to break the stronghold. This is how we fight on the spiritual level when something has enslaved us–whether you're a man addicted to porn or a woman addicted to porn. You feel like you can't do anything about it. It keeps drawing you to it.
But how do we fight temptation towards porn–or towards temptation in general?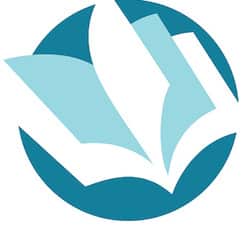 2 Corinthians 10:3-5
For though we live in the world, we do not wage war as the world does. The weapons we fight with are not the weapons of the world. On the contrary, they have divine power to demolish strongholds. We demolish arguments and every pretension that sets itself up against the knowledge of God, and we take captive every thought to make it obedient to Christ.
We don't just try to do this in our own strength. We recognize that sometimes we are ensnared in a way that affects our spirit, and that affects the spiritual realm around us. And so we have to fight in that spiritual realm. And how do we do that? With weapons that have divine power to demolish strongholds.
And what are those weapons? Taking every thought captive and demolishing the arguments and pretensions that set themselves up against God.
That may sound high-faluting and confusing, but as I was writing this series, I came across a sermon by Greg Boyd that dealt with this beautifully, and I think he explains this perfectly.
He opens up by talking about the essential problem of temptation is how we choose to see the world. "Will we choose to see sin for the ugly thing that it is, or will we allow ourselves to be deceived and see it as something positive?" And then turns to an interaction he had had with a man who was addicted to porn and losing his marriage. (and the video should start at 34:35, but if it doesn't, fast forward there and watch for about 6 minutes).
And here's my transcription, which isn't word for word, but which gives the gist of it:
[After the important preamble about how we handle temptation and how we see the world, Boyd turns specifically to temptation]:
I told him: "Think of the last time you watched porn. What was going on in your head right before you did it? What were you thinking? Because you were thinking about it in some way to make porn seem positive."
He was thinking of images. They seem positive. They seem fun. They pull him along.
Does God see this as a positive thing?
No.
The truth is that this activity is ugly, damaging, and destroys people. It destroys marriages and relationships, and it harms people psychologically and in a lot of ways. It's a gross, ugly thing. It's part of the kingdom of darkness. It's the same kingdom that sex traffics children. When you give energy to porn, you give energy to that kingdom.
I asked him, "Do you want to participate in that?"
He said no.
If that's how God sees it, then you need to see it that way, too.
"Whatever images you had going into last night's fall, you saw them as positive. Now see them as God sees them. As ugly. See it for what it really is."
They prayed that he would see it that way, and he saw the same image, but this time it was disgusting. He saw this woman, and she was miserable, and chained up, and there were these rat creatures laughing as they were crawling on her.  And he was helping those creatures do that the night before.
Nothing about that picture would turn him on. Now he's seeing things according to truth.
"The next time you feel this pull—and you will—make the choice to see it the way God sees it. Don't be deceived. It's ugly, gross, and damaging, and part of the kingdom of darkness."
But I don't want that guy thinking of all sex in that gross kind of way, because he's married. So I said, "once you've done that, set it aside." And I asked him, "what's God's purpose for sex?"
And he said, "to become one flesh with your wife."
I said, "Good! So see that positively, because that will draw you towards her, and that's the purpose of the whole thing."
Ask God to represent the thing that you are struggling with and help you to see it as God sees it. It's not good. It's not positive. It's evil, and it ensnares, and this is true whether it's pornography or video games or social media or erotica or alcohol or cigarettes too much sugar that is killing your body.
If Jesus is the Way, the Truth, and the Life, then when we see things as Jesus does, we line up with Truth. That puts us on the side of Jesus. And with His strength, with His power and the power of the Holy Spirit, we can demolish those strongholds.
But we only demolish them inasmuch as we agree with Jesus about their very nature.
I love how Greg phrases the prayer that you can have for yourself when you are battling temptation in this sermon, and I invite you to listen to this, and pray about it yourself.
We can demolish strongholds. Porn does not have to have this power over you. May we see it for what it is. May we agree with how God sees it. And may we ask God to give us that picture, that we may never find it enticing again.
Found this post helpful? You may also benefit from:
What do you think? Have you ever had to ask for God's perspective on a sin area? What happened? Let's talk in the comments!