I've been enjoying a weekend with both of my daughters home and both of their husbands with them.
We've gone to church, had big family dinners with extended family, and played a ton of board games.
And we've done a little bit of work, too (Connor and David have been filming some stuff for the boys' version of The Whole Story).
But I'm going to take today off as it's the last day everyone is home.
However, I've had this thought in the back of my mind all weekend, and I thought I would share it. It's something that I say in my Girl Talk, and I thought it might be nice to say it here as well.
On Good Friday, we remember that Jesus died for us. He paid for all the things that we ever did. And that's wonderful.
But what we may not always think about is that Jesus didn't just pay for all the things that we did. He also paid for all the things that were done to us.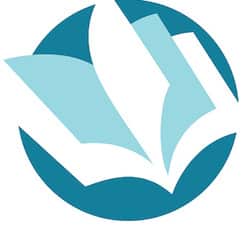 Isaiah 53:4-6
Surely he took up our pain
    and bore our suffering,
yet we considered him punished by God,
    stricken by him, and afflicted.
But he was pierced for our transgressions,
    he was crushed for our iniquities;
the punishment that brought us peace was on him,
    and by his wounds we are healed.
We all, like sheep, have gone astray,
    each of us has turned to our own way;
and the Lord has laid on him
    the iniquity of us all.
Look at what Jesus took on the cross: Our pain. Our suffering. 
It wasn't just our sin. It was PAIN. It was Sin with a capital S. It was the evil state of the world. Jesus broke its power–by paying the price for it, but then by rising again so that death AND sin no longer had its dominion over us.
And then it says:
By his wounds we are healed.
It doesn't just say that by his wounds we are forgiven. It says that by his wounds we are healed. 
We are healed from the guilt of what we did, yes. But think of it this way: If someone hurt you in the past, Jesus has already broken the power of that over you. He has created a way for healing. You don't have to carry the bitterness and anger, because Jesus already paid for it.
That doesn't mean that Jesus ignores it. On the contrary. It means that Jesus looked full on what was done. He saw it. He wept about it. He knows everything about it. And He chose to heal the breach. Here's a clip of me talking about this in one of my Girl Talks:
I just think that's important for us to realize. We focus so much on Good Friday being about our sin, but it's also about our healing.
I don't know what you all are dealing with. I'm so honoured that you spend time on this blog with me as we talk about marriage. But today I just want to point you to the risen Christ, who wants to be real in your life. He wants to see your healing, from the inside out. That healing may not be instantaneous (and it frequently isn't). Often that healing needs to uncover a lot of ugliness so that you can look at it head on, and you can see it in the light of Christ. But I do want to encourage you today that by his wounds we are healed. Not just forgiven. Healed.
I think that's beautiful, and I pray that you will start to experience the hope of that soon, if it's something that you really need as well.
[adrotate banner="302″]