In my life, I have had several pivotal years that set me on a different trajectory–defining years that changed everything.
Obviously I could say 1995 and 1997 were such years, when my daughters were born. But I want more to talk about years when my goals and thinking did radical shifts.
So there was 1984, when I figured out what it meant to love Jesus and to dedicate my life to following Him (though I had been a Christian before that; in my early teens I really decided to go all-out).
There was 1987, when I struggled with what I thought God believed about women, and had to work through to see that Jesus did love and elevate women.
There was 1996, when our son died, and Keith and I changed our marriage patterns and clung to each other, despite the grief.
There was 2000, when I decided to homeschool our daughters, and changed our family's trajectory forever.
There was 2010, when I decided to press forward with speaking and writing, even though I was getting discouraged, and when I found a new agent who steered me to write more about sex, and less about parenting.
And then there was 2019–the year that my eyes were truly opened.
In many ways this year was probably the most significant change in my faith. I would say that before this last year I was very naive. I'm not anymore. But I'm also on fire like I never have been.
If you had asked me on January 1, 2019, if I would ever write another book with a royalty publisher, I likely would have hemmed and hawed and said no. I enjoy blogging and creating courses, and it's a lot less stressful.
Today, as we start 2020, I have contracts for five books.
So what changed?
Well, let me use this post to tell you my story of 2019–the behind-the-scenes things I haven't shared publicly before.
Sometime last January, while perusing Twitter, I ran across a tweet from a woman complaining that the "men need respect, and women need love" didn't apply to her, and she found it hurtful. I agreed with her, and on a whim, I tweeted out something similar.
It went completely viral.
Because of that response, I started thinking about the book Love & Respect, and realized I had never actually read it. I had glanced at it, sure. I had found quotes from it when I needed them for posts. We had recommended it at marriage conferences, because we were told it was a great book. But I thought to myself, "I wonder what it actually says, because I'm definitely a woman who needs respect."
On Wednesday, January 9 I was having a bit of a lower-stress day. Rebecca wrote the post that went up on the blog that day (It was a good one about taking responsibility for our choices). I had finished recording our first podcast, which was ready to go live the next day. And I had a bit of a headache and was rather low energy. So I decided that instead of doing a ton of work, I'd just get out the book and read it.
Now, I'm an ENTJ in MBTI personality language, and the "N" there means that I'm big picture, not detail oriented. That's why I have trouble doing things in a logical order; I tend to jump all over the place to the stuff that interests me first. So when I picked up the book, rather than start with the first chapter, I decided to start with the sex chapter.
That was when a nuclear bomb went off in my living room.
The chapter was terrible. It made sex all about a man's sexual release, and didn't mention women getting pleasure from sex at all. And it went downhill from there. (You can read what I eventually wrote about Love & Respect and sex here). I started texting Joanna (a young woman who works for me) and Rebecca, and we were all Face-Timing together, and I was so incensed I was almost crying.
I have spent so long on this blog trying to help people with their sex problems, and to help women understand that sex is supposed to feel good for them, too, and that it's okay to want it, and then I read this best-selling Christian marriage book which teaches the exact opposite-–that women's duty in marriage is to give men sexual pleasure, with no corresponding expectation for men. What a toxic message!
But what bothered me even more was this question:
Did people not see how bad this was?
I'll tell more about my journey with this in a post next week, but what I realized then was that I couldn't help people with their marriages until we dealt with the root of a lot of the problems: The toxic teaching that is all too prevalent in the Christian church today.
But I was really scared. There's a sort of unwritten rule in Christian publishing that you never, ever criticize another published author. It's a small world, and we all want to get invited to the same conferences, and we need to network, so you never, ever bring anyone down. If you disagree, you just don't say anything.
Should I just ignore this, then?
I talked to my agent. I talked to friends. I prayed. And then I wrote that epic post on Love & Respect and sex. I wasn't even sure if I was going to run it. In some ways, writing it was simply a cathartic way to get the anger and grief off of my chest. I even had a back up post scheduled to go up for Monday, January 14, and on Friday afternoon, when I stopped working for the weekend, I didn't know what post would actually go live on Monday. I hadn't decided yet.
I walked into church on Sunday, January 13 very agitated and a little bit teary. I had been praying all weekend,
"God, let me know what I should do about the post for Monday. Do I take this on? Do I start fighting? Or do I just let it go?"
Those were the exact words I asked God as I got up that Sunday morning. "What do I do about the post tomorrow? Do I start fighting? Do I take on the battle tomorrow? Or do I just let it go?"
As I settled into my chair, I tried to quiet myself and listen.
And then the pastor invited us all to open our Bibles to 2 Chronicles 20. Here's the background for that story: the Israelites were being surrounded by the Ammonites and Moabites, who were preparing to invade. The Israelites were vastly outnumbered. And so the people gathered around King Jehoshophat to figure out what to do. While standing in the courtyard of the temple, Jehoshaphat prayed for deliverance from God. And then a prophet, filled with the Spirit, stands up and says:
"Listen, King Jehoshaphat and all who live in Judah and Jerusalem! This is what the

Lord

 says to you: 'Do not be afraid or discouraged because of this vast army. For the battle is not yours, but God's.
 Tomorrow march down against them. …
You will not have to fight this battle. Take up your positions; stand firm and see the deliverance the 

Lord

 will give you, Judah and Jerusalem. Do not be afraid; do not be discouraged. Go out to face them tomorrow, and the 

Lord

 will be with you.'"
There, in the church service, I started to weep quietly. And I texted Rebecca:
And so, on the next day, we ran the post. 
The response was instantaneous and huge. That post was my biggest in 2019. People were asking what I thought about the rest of the book, so I wrote up two other large posts. I recorded a
podcast on Love & Respect problems
. And then we capped off the week
sharing comments and stories that had flooded in
. In total, I wrote over 11,000 words that week (that's 1/4 of the average book).
See what else we've written on Love and Respect:
But more importantly, that week opened the floodgates where women (and men) had a safe place to say, "This book really hurt me and hurt my marriage."
We had so many comments and emails that we had to do something with them. Joanna, who is experienced with statistics in her postgraduate programs, put together a report for us to send to Focus on the Family, whose logo was on my copy of the book and who heavily promotes it. I'll be sharing with you later this month what their response was, but it did not go well. The powers that be were continuing to ignore us.
But people weren't. People were speaking up.
At around the same time, I had decided to sell my self-published book 31 Days to Great Sex to Zondervan. I had taken it as far as it could go on its own; it was time for a big publisher to get a hold of it (a new, expanded version with lots of extras will be coming out this August!). So in March, I had a phone call scheduled at 12:30 pm with one of the main editors at Zondervan, to talk about how the book would look.
That morning, as I was doing dishes, Joanna FaceTimed me. Her little one year old was toddling around in the background, and we were discussing the finishing touches on the report about Love & Respect that she was drawing up. She said to me, "I wonder if I should go back to get my Ph.D. in public health, because this is a public health issue. Bad Christian teaching is actually affecting women's sexual satisfaction and level of sexual pain. Wouldn't it be great if we could do a really big study on it? Maybe I should go back to school."
I put down the dish I was drying and I said to Joanna,
You don't have to go to school to do a big study. We could just do one ourselves. A huge one. The largest one that's ever been done. I'm sure a publisher would take it.
She got excited. I got excited. And two hours later, while I was talking to the editor from Zondervan, I pitched the idea. She liked it. I wrote up a proposal. And to make a long story short, we ended up selling a two-book deal for our survey to Baker Books, while I'm doing two more books for Zondervan which will also draw on the research.
And so we decided to do our huge "Bare Marriage" survey. We ended up with over 20,000 women filling it out. It's such a huge survey we crashed Survey Monkey's servers several times. We have so much data we could be writing about this for years. But we needed it to be a long one because we needed to look at all the possible factors that affect women's sexual satisfaction. And we think we've found some really interesting things, which I'm excited to share with you over the next few months (and even years). We wanted it to be so big that people couldn't question us; that the data would speak for itself. And it does.
And thank you to so many who participated!
I've shared several times, on the podcast and on the blog, about how my eyes were opened this year. But I wanted to tell you the whole story.
I believe that God is in this. I believe that God is shaking the church, and that God is putting pieces in place so that both women and men will be free from toxic messages that can hurt marriage and hurt sex, and so that all of us will learn what real passion and real intimacy look like. I believe that we are going to see a real outpouring of the Spirit in the next few years on the church. People aren't going to put up with teaching that ensnares anymore. We want Christ in the centre. We want intimacy. We want real love, authenticity, and servanthood, not people clamouring for power.
When I woke up on January 13, 2019, I was scared. I thought I was alone. I thought no one else saw what I did.
Today, on January 3, 2020, I know that I'm not alone. I know that so many of you are excited for something new, too.
Ironically, and I hope this isn't TMI, but my grandson was conceived the week that the Love & Respect series ran.
His whole life he will signify this new thing that God is doing, and I think that's lovely. His first name, Alexander, means "defender of men". His middle name, Christopher (named after his uncle who passed away as a baby), means "bearer of Christ." Our prayer, as a family, is that little Alex ends up doing just that–defending and protecting others while living out his calling as a Christ-bearer. He was born into a time when his family was in the midst of the battle. And I hope that we shone Christ's light into it.
Let's revisit the story of the Emperor and His New Clothes.
Do you remember the children's fable? The emperor is vain and pompous. One day a famous tailor visits from a distant land, and tells the emperor that he will make him the most beautiful clothes, with the finest materials, but only those who are really discerning and smart will be able to see the clothes. The emperor can't see them, but doesn't want to let on, so he raves about how amazing they are. And then all the people in the land are invited to see a parade of the emperor in his new clothes.
The excited peasants start to cheer. And then the emperor struts into the crowd, chin held high. Buck naked.
Everyone applauds and continues cheering, until one little boy cries out, "Hey, the emperor has no clothes!"
The clapping stops. And then, one by one, everyone starts laughing and pointing. Indeed, the emperor has no clothes! They had all thought the emperor was naked, too, but because everyone else was clapping and cheering, they thought they were the only ones. They thought they were alone. 
When the little boy spoke the truth, the floodgates opened.
I am praying that I can be that little boy–and that this blog, and all of you readers as well, can play the role of that little boy, telling the world, "The emperor has no clothes." The way we're talking about sex and marriage isn't working. It isn't working in the secular world, and it isn't working in the Christian world. And we can do better. And over the next little while, I'll start sharing with you some of the things that we've found. I hope I can point to a way that we can do better.
In just 11 days, on January 13, the year after our initial series ran, we'll be running a few posts ending off our Love & Respect critique.
We have some more things to share, and we've been holding off while people have been doing the survey, so as not to prime our audience. But now that the survey is done, there are some more things that need to be made public before I lay it to rest and move on to the new–which is what I'm really excited about. But I do want to create a repository of information for what is problematic about the book, so that people have a central place to go. It just needs to be finished off, which will then be a great relief. Because I'm excited about what's coming next!
What is our response when God does something new?
As the Israelites were thanking God for what He was about to do to save them from defeat, we read this: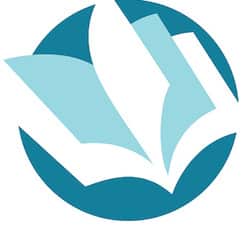 2 Chronicles 20:21
After consulting the people, Jehoshaphat appointed men to sing to the 

Lord

and to praise him for the splendor of his holiness as they went out at the head of the army, saying:
"Give thanks to the 

Lord

,
for his love endures forever."
I think that's a good ending to 2019. It has been a rough year for me personally. I have had to grapple with being very disappointed in the fact that so many leaders in the Christian church have ignored how dangerous much of this teaching is. I have found this very difficult.
And yet, as I look back, God's hand is so apparent. And so I am also excited for what this next year brings.
"Give thanks to the Lord,
for his love endures forever."
---
Make sure you keep up with what's happening on the blog this year!
Don't miss our survey results, as we start to publish them, as well as so much more I have planned. Sign up for my emails to get special discount coupons, behind-the-scenes look at our team, and the best of the blog: