"A groundbreaking look into what true, sacred biblical sexuality is intended to be. A must-read." - Rachael Denhollander
What if you're NOT the problem with your sex life?
What if the messages that you've been taught have messed things up--and what if there's a way to escape these toxic teachings?
It's time for a Great Sex Rescue.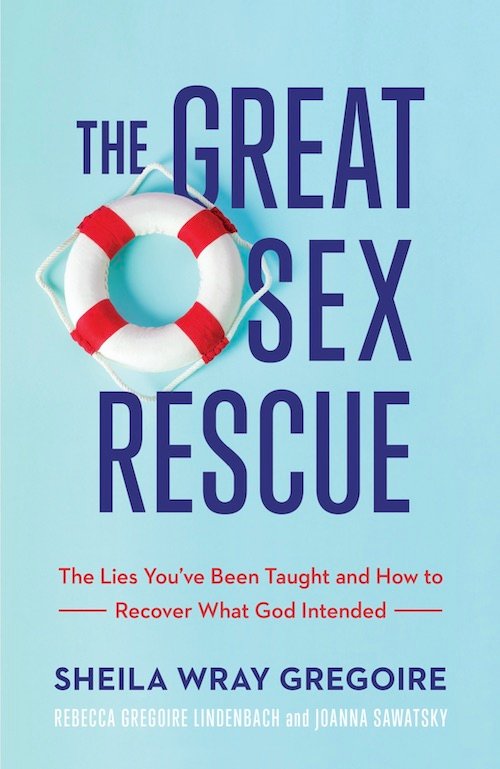 The authors haven't changed. But readers have!
We thought it was important for you all to know what's been happening behind the scenes. I was hoping that at least some authors would apologize, but I guess the "evangelical industrial complex" (as Skye Jethani calls it) is a huge thing.
I think it would be so healing if some authors did apologize.
But even if they aren't, people are flocking to the book and finding healing. And so I want to end on this lovely note I received this week:
I just had to reach out because I am so grateful for you and your team and your work. I gave birth to my first child this year and started to wonder what I would teach about sex and body image. In perusing some of the Christian literature on the subject, I was confronted by all of the harmful messages I received about sex and my body and sexuality throughout my upbringing in the evangelical church, attendance at Christian school, and even during pre-marital counseling with our very well-intentioned pastor. I've married the most amazing, patient, loving man, but I've lost track of the times I've been left screaming, crying, and just feeling utterly broken over sex. I was sure something was wrong with me until I found your book, The Great Sex Rescue, because my husband's very wise friend recommended the episode of Theology in the Raw you guys were on. My husband was convicted by the podcast and I was left wanting more from the book. So I bought it and now I'm only halfway through and sobbing at every chapter because I feel so seen.
I've felt so alone and broken for so long, and it is so freeing to know that there isn't something wrong with me. There is something wrong, really wrong, with the way the church talks about marriage and sex. I'm the wife who thinks she's not a sexual person. I'm the wife scheduling sex so that my husband doesn't fall into sexual sin. I'm the wife who wants to want sex badly but I just can't muster up the desire. My husband and I are reading through the book together and having the most raw, intimate, incredible conversations about it. I'm about to wage war on the youth group bathing suit dress code. I'm going to urge my pastor to read this. I am fired up and ready to make sex what God truly intended it to be in my marriage. I think you may have saved my marriage from future implosion and I am eternally grateful. I just had to tell you. Thank you for doing this amazing work.
So great! I also talked about how our Patreon supporters helped us through this last year and enabled us to write She Deserves Better. You can become a Patreon too! 
So that's where things are at! Did anything surprise you? What do you think will happen next? Let's talk in the comments!