Are you in a legalistic church? How can you know?
Yesterday I shared my experience with Teen Missions International back in the summer of 1986. It was very focused on authority and rules, and had very little grace.
And it was life sapping. Jesus, on the other hand, came to give us life, and to give it to us abundantly (John 8:32).
It's the Easter season, and so it's a great time to focus on what it means to live abundantly rather than under rules. Also, this is something I'm super passionate about, because so many of you who read this blog have sexual issues because of a history of legalism either in your church or in the way you were taught about sex and marriage. So I thought I would look this week at how to make sure that we're not being led astray by dangerous philosophies or by dangerous groups.
And this is a serious thing! Like Paul said to the Galatians about legalism: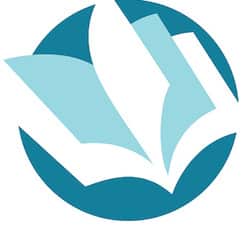 Galatians 1:6-9 (NIV)
 I am astonished that you are so quickly deserting the one who called you to live in the grace of Christ and are turning to a different gospel—
which is really no gospel at all. Evidently some people are throwing you into confusion and are trying to pervert the gospel of Christ.
 But even if we or an angel from heaven should preach a gospel other than the one we preached to you, let them be under God's curse!
As we have already said, so now I say again: If anybody is preaching to you a gospel other than what you accepted, let them be under God's curse! 
When we put up rules that replace grace in salvation, we sap life, we don't give life. And that does not make Jesus happy!
So let's look at 10 signs that the Christian community you're in may be more focused on rules than on Jesus.
And I think I'm going to borrow from Jeff Foxworthy's "you might be a redneck if" and do "you might be in a legalistic church if…" See if these resonate (and I sure hope for your sake that they don't!). And while I'm talking about legalistic churches, this applies just as much to legalistic homeschooling groups, camps, or parachurch organizations. Here goes!
1. You might be in a legalistic church….if legitimate questions are framed as a faith issue
Have you ever been in a Sunday School class where the teacher asked a question, but there was really only one right answer? Gets boring awfully quickly, doesn't it?
In many church cultures you can't ask legitimate questions without receiving a tsk tsk or a worried look. If people can't ask legitimate questions, then they can't wrestle through issues and find God's truth for themselves. Jesus embraced questions; legalistic churches silence them.
2. You might be in a legalistic church….if there's no room for respectful disagreement
Is every issue a gospel issue? If disagreeing on a single thing means that you're not saved, then people can't disagree.
I love this quote that has been attributed to Augustine.
"In essentials, unity; in non-essentials, liberty; in all things, charity."
If it's in the Apostle's Creed, then, yes, we must agree. If it's not in the Apostle's Creed, then let's give each other freedom to believe other things. And in everything, let's love each other, not judge each other.
To me, the classic current example is the 7-day old earth debate. That is not part of the Apostle's Creed, and I know true Christians on both sides of the debate. But when you make believing a Young Earth, 7-day creation part of the gospel, then you inadvertently tell people that they're not Christians just because they may believe something non-essential that's different from you. We all have opinions on things, and that's fine. But those opinions are just that–opinions. They do not mean that those who disagree are not Christian when it is not an essential issue.
3. You might be in a legalistic church….if they define things as "sin" that are simply differences of opinion
A friend of mine was once in a youth group where the leader taught that using a musical instrument was "sin"–anything other than a capella singing was wrong. At least they weren't making it into a gospel issue (you could still be a Christian if you played the guitar), but they still called it sin.
Instead of piling on the sins, let's look at how we can grow in love to others. Certainly some things are sins with no wiggle room. But not everything is a sin. And, indeed, the Bible actually says that those who view more things as sin are actually more IMMATURE in the faith, not more mature in the faith. In Romans 14, Paul writes about differences of opinion, saying that we should honour those whose faith is weaker.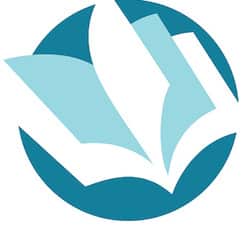 Romans 14:1-2
Accept the one whose faith is weak, without quarreling over disputable matters.
One person's faith allows them to eat anything, but another, whose faith is weak, eats only vegetables.
The weak one is the one with more rules! So be careful.
4. You might be in a legalistic church…if your church insists on a certain political stance
If your pastor tells you who to vote for, or insists that politics is a gospel issue, then the church may be legalistic. And don't think that this mistake is only on the political right! I've seen it just as much on the political left. I believe that our faith must influence how we vote, absolutely. But I also believe that true Christians can have disagreements on politics. If your church merges with politics, that's a red flag for legalism.
5. You might be in a legalistic church…if your church emphasizes who is "in" and who is "out"
Does your church take pride in being on the "inside track" with God? Do sermons and other teachings revolve around what is wrong with other so-called Christians, and how they aren't true believers? Does your church insist on doing ministry on its own, or does it partner with other churches and denominations and charities? Again–this stance is present both on the right and the left.
Every Sunday my pastor prays for all the other churches worshipping God in our hometown, acknowledging that we are one body of Christ. Legalistic churches can't do that, because they believe their rules matter too much.
6. You might be in a legalistic church….if constructive criticism is seen as a pride issue
All leaders will make mistakes. Godly leaders welcome feedback to hold them accountable. Legalistic leaders label any attempt to bring things to their attention as "rebellious". And those who do brings things to the leaders' attention are often gossiped about, maligned, or marginalized. My aunt and uncle were once expelled by a spiritually abusive pastor for trying to rein in his controlling behaviour. He was finally forced out of the church, but he left many hurt people in his wake.
Since the main goal of legalistic churches is getting people to follow their rules, then legalistic churches must maintain control of those in their congregation. Criticism simply can't be tolerated, or else the rules themselves could be questioned.
7. You might be in a legalistic church if…obedience to established authority is seen as the same as obedience to God
Because legalistic churches demand control and authority, they often present obedience to established authority as the equivalent of obedience to God. So:
children must obey parents;
wives must obey husbands;
congregants must obey small group leaders, elders,
everybody must obey pastors!
More attention is focused on getting people to follow authority than it is on talking about what loving Jesus would look like.
Following authority is portrayed as more important than listening to the Spirit (because the Spirit would never tell you to do anything that went against authority). This leaves very little room for the Spirit to move, and teaches people not to practice spiritual discernment.
8. You might be in a legalistic church if…the sins most preached about are focused on the failings of the congregants in lower standing, rather than those in a higher standing.
Does your church focus more on railing against women's immodesty than it does talking about men's lust? Does your church talk more about children's disobedience than it does the propensity of leaders to become prideful? Does your church focus on rebellion rather than on bullying behaviour? How about defining pride as what people exhibit when they disagree with authority, rather than what people exhibit when they are in authority? If it does–major red flag!
9. You might be in a legalistic church if….people are judged by the content of their theology rather than by the fruit that they demonstrate
Jesus said you know them by their fruit, but legalistic churches do not ask "What fruit are they showing?". Instead, they insist most on doctrinal purity over demonstrated love.
The Together for the Gospel conference is the perfect example of this. For years, they covered for and promoted CJ Mahaney from Sovereign Grace Ministries, despite the fact that CJ has credibly been accused of covering up child sex abuse. But he preached the same doctrine that TGC preaches, so those in Together for the Gospel didn't seem to care (and Al Mohler joked about the sex abuse cover up allegations from the stage). While CJ has had to withdraw this year, the other speakers have not issued statements or publicly agreed with Christianity Today's call for an independent investigation.
10. You might be in a legalistic church if…there is a highly simplistic view of blessing and cursing
Finally, how does a legalistic church or a legalistic Christian culture keep its members? It tells them:
You will be happy and successful in life if you follow our rules,
You will be punished if you don't, and if your life is bad it's likely because you are being bad
Thus, it is fear that keeps people involved, rather than love, devotion, or a shared sense of purpose.
Legalism is poisonous. Yes, there is always a balance, and we are to live a holy life. But we are also to be discerning, and allowing someone else to determine what you are to think, what you are to do, and what you are to believe is antithetical to the gospel. Christianity is not a set of rules; it is a relationship with the risen Christ.
I want to leave you with Paul's words from Romans 8:14-16:
For those who are led by the Spirit of God are the children of God. 
The Spirit you received does not make you slaves, so that you live in fear again; rather, the Spirit you received brought about your adoption to sonship. And by him we cry, "Abba,

 

Father."
 The Spirit himself testifies with our spirit that we are God's children.
When you embrace Christ, you are a child of God. If your church does not promote your spiritual growth, but instead stifles your spirit and forces mindless obedience, then, please, find a different church (or Christian community). There are so many great churches that worship the living Christ. Make every effort to find one!
Have you ever been in a legalistic church? Or do you feel as if you're in one now? What signs do you see? Let's talk in the comments!
More in our Legalism Series: