What do you do if your husband is a racist, and his beliefs cause rifts in your family?
I've got a bit of a heavy reader question today!
It's Canada Day here, but I'm going to publish a post today and then take Thursday & Friday off for the July 4 weekend, since most of my readers are American. But Happy Canada Day to all of my Canadian friends!
And here's our question. A woman writes in that her daughter is dating a person of color, and the step-father is reacting badly: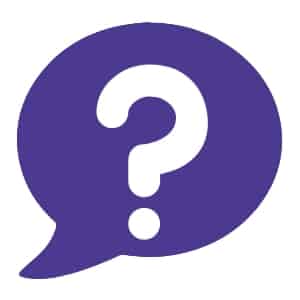 Reader Question
I got married a year ago to a wonderful man, moved both of my children and myself into his home. Everything has been great but my daughter recently started dating a black boy and we are white. Now my husband, her step father will not talk to her, says he has zero respect for her and will not allow the boyfriend over. She is 18, and I'm afraid will move. My husband has no give and states that if she marries him or has mixed children they will also not be allowed in the house. What do I do as a mother?
Wow. Just wow.
Okay, let me try to deconstruct this for a minute.
Watch that we don't perpetuate racism without realizing it
I understand that this woman does care about her daughter and doesn't see anything wrong with her daughter's relationship, which is great.
However, there are two things that concern me with this question. The first is that she refers to her daughter's boyfriend as a "black boy". Historically, adult black men were called "boy" to subjugate them. It is offensive and wrong to refer to an adult as "boy", especially in this context. Even if it may be culturally normal to call young adult black males "boys", it's best to stop. The term is laden with all kinds of baggage, and calling an adult "boy" is not appropriate.
The second is that she calls her husband a wonderful man, when he is a racist who is refusing contact with his step-daughter and saying that he will not let any mixed race children in his house. By definition, then, he is not a wonderful man. You could say something like, "He always treats me well," or "we have fun together" or "he has always acted lovingly towards me", which may all be true. But by definition, a racist like this is not a wonderful man. To say that he is is really saying that a person can be wonderful AND be a racist at the same time, and they can't. If you're a racist, you're no longer wonderful. You also do not have the Spirit of Jesus in you, because, as Paul famously said in this cornerstone verse:
There is neither Jew nor Gentile, neither slave nor free, nor is there male and female, for you are all one in Christ Jesus. 
We must stop making allowances for racists. We must all make it absolutely clear that such beliefs are contrary to the gospel; contrary to peace; contrary to God; contrary to right thinking anywhere. They are not acceptable. They disqualify you from normal society. They are simply and utterly wrong.
You Are a Unit: You Don't Have to Let Him Call the Shots
The second point is another red flag I saw in her letter. She states:
I got married a year ago to a wonderful man, moved both of my children and myself into his home. (emphasis mine)
She's talking like this is still "his" home. It may have been his house when they married, but once they are married, it is "their" house. He should not have the right to unilaterally decide anything like this, especially since it's about HER daughter, just because it's "his" house. If anything, the proper response would be: 
"This is my home, and my daughter's home, and she is welcome to bring her boyfriend here. If you are uncomfortable with that, you can leave while they are here. But I will not banish my own daughter from her home." 
Will he agree? Perhaps not (in fact, likely not; if he is this racist, he's likely sexist too). But it's important that whether or not HE understands that this is your house, YOU understand it. When you feel that "this is his house, and we are only using it by his benevolence", that will affect how you act towards him. When you feel instead that "this is OUR house, and we are a family," you're more likely to stand up for what is right, stand up for your children, and not accept or enable selfishness. 
Your First Responsibility is to Protect Your Children
Whether it's a first marriage with your child's biological parent, or a second marriage with a step-parent, your first responsibility is to protect your children. Yes, our first priority should always be to the marriage, because the marriage determines the health of all other relationships. But while the marriage is a priority, the responsibility is actually to the children. Children's well-being trumps everything else, and when children are in danger, your job is to protect them.
In this case, I would encourage the daughter to move out, and I would support her in that. You need to get her away from her step-father, because he is not a psychologically safe person for her at all. If she cannot live on her own yet, then I would go with her, along with your other child, and support her, and separate from the husband for a time (if not permanently). He needs to reap what he is sowing. He is sowing division and discord and hatred; if he reaps division in his family, that is on him, not you. The daughter's needs are paramount here.
If she were to marry this man, and have children, then your responsibility turns towards the grandchildren as well, and it is vitally important that those grandchildren never feel "less than". If your husband insists on keeping those grandchildren from his house, or if he eventually allows them but treats them badly because of their skin colour, that is not a safe environment for those children. 
Quite frankly, this is an awful situation, and I don't completely know what I would do. But I am quite sure that I would not tolerate a man who would banish my grandchildren from my own house simply on the basis of their skin colour. I would have to draw boundaries or say something. I want to make it clear that this is never, ever acceptable, and goes completely against Scripture. Such attitudes show that you are not part of the body of Christ. 
If drawing boundaries is something that confuses you, or you're just not sure how to do it with your husband, my book 9 Thoughts That Can Change Your Marriage can help!
Do You Have a Difficult Time Standing up to your Husband?
I do not believe in separating simply because your husband is not a Christian, but I do think big steps have to be taken when the safety, including the emotional and psychological safety, of children and grandchildren is at stake. I believe that this falls into that category. I would hope that it could be resolved before anything drastic had to be done, but in this case, their emotional well-being comes first, I think.
What do you all think? What should she do about her racist husband? Let's talk in the comments!
A Better Way to Honour God in Your Marriage: