How do men who have recovered from a porn addiction see that porn addiction in retrospect?
As I unpack from my vacation, I'm happy to have a post to share with you this week from Hugh Houston, who has written the book Jesus is Better than Porn. I know so many wives struggle with their husband's porn use, and I thought it may be helpful to hear from a guy who has owned his addiction and taken responsibility, and who explains his motivations and what went through his mind.
Here's Hugh:
If only I had never looked at those Playboy magazines at my cousin's house. 
That day some of those images were burned into my brain. I still remember the rush I felt as the adrenalin pulsed through my body.
Was it an addiction at first sight? I can't say. I just know that in spite of the fact that I had been taught differently, from then on, I began to seek out opportunities to take another peek and feel that same rush. Sadly this compulsive cycle went on for years.
Like many guys I believed that when I got married my problem would be solved. I have a wonderful wife and we have always had a good sex life, but sadly that did not prevent my mind from seeking excitement in other places.
I'm sorry to say that sincere Bible teachers sometimes place the blame on the wife for her husband's problem with lust or adultery. While it is the spouse's place to love his or her mate and to seek to please them, they cannot be held responsible for the urges and desires in their partner's heart.
In order to live with myself while I continued to give in to my impure desires I minimized, justified, and rationalized my totally irrational behavior. In my own dark, confused, and self-justifying mind, what I was looking at didn't even qualify as pornography. My excuse was, I had only been looking at pictures of women without their clothes on. Didn't God make women beautiful? Wasn't God the one who designed men to be attracted to the opposite sex? What I was doing wasn't really so bad, was it?
Later, when I finally worked up the courage to confess my sin to my wife, she saw things much differently. She said that I had betrayed her with hundreds, if not thousands of women. It felt as if I had invited these women into our home and had sexual relations with them. It made her feel unloved, unworthy and rejected. I had never even stopped to consider such an idea, but when she said it, I knew that she was right.
I was once proud of the fact that I had never spent a dime to purchase porn, but in reality, I was afraid of getting caught. My wife observed that I was trying to present myself as the "good guy porn addict" when I was in reality just a tight-fisted porn addict.
When my wife didn't seem to have as much time for poor little me as I thought she should, I could always find comfort from those ladies who looked so welcoming and affirming in those touched up photos. My head was filled with lie after lie. Here's the truth: sin will take you further than you want to go, cost you more than you want to pay, and keep you longer than you want to stay.
In a testimonial at the end of his book, "Pure Desire", author Ted Roberts described the lunacy of the person involved in pornography with these telling words: "I was involved in compulsive behavior. I was the producer, director, and star of my own self-absorbed, self-destructive disaster movie."
One evening I found my wife crying and she said:
"Every time you made a decision to look at pornography, you made a decision to hurt me. You chose them over me and were rejecting me. Every time you looked at porn it was like you were slapping me in the face or kicking me in the stomach. I trusted you too much. I was totally unprepared for this. I think that's why it cuts so deeply."
All I could do at that moment was to sigh and say I'm sorry. If only I had taken action sooner. If only I had not been so selfish, foolish, and afraid to tell someone or ask for help.
For my wife, my porn use was all very personal.
In her mind, I rejected her for women who were more beautiful and sexier than her. This is both true and false. Yes, my choice hurt her and in making that choice I was turning my back on her to look at other women. But I did not do what I did because she is not beautiful enough or lacks sex appeal. After all, men who are married to actresses and fashion models also struggle with addiction to pornography. When looking at pornography, the first picture of the first woman is never enough. There is an insatiable desire to look at another and then another. There is no such thing as perfection and no such thing as satisfaction. There is only an unending search for the next high, the next rush and the next thrill.
The Bible explains how temptations work in James 1:13-15: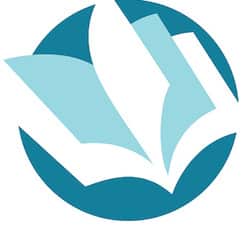 James 1:13-15
When tempted, no one should say, "God is tempting me." For God cannot be tempted by evil, nor does he tempt anyone; but each one is tempted when, by his own evil desire, he is dragged away and enticed. Then, after desire has conceived, it gives birth to sin; and sin, when it is full-grown, gives birth to death.
It is so easy to rationalize, minimize, and justify our actions. How convenient to say: "The devil made me do it." Or "I only did it because my wife let me down once again". Or to rationalize that all men have this weakness and even when I try to resist, it's just no use. The Bible is like a mirror placing us face to face with reality. The plain and simple truth is: God is not to blame, and my wife is not to blame. I did it because I wanted to.
When I told my wife one day that I looked at those pictures of naked ladies out of boredom, she saw right through me. She said: "Why didn't you decide to look at pictures of horses or sunsets or race cars?"
Several years ago, I attended a class on sin and temptation where the speaker referred to desire as the "grandfather of death". What insight! Why was I sick and tired of being sick and tired? I had given in to my desires.
Willard wrote this in the Renovation of the Heart (p.122):
"Feelings are, with a few exceptions, good servants. But they are disastrous masters."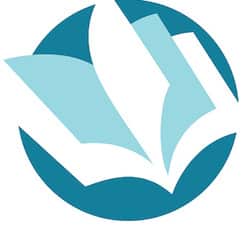 Romans 6:23
I had placed my feelings and my desires on the throne of my heart. What cruel masters they are! I let my feelings rule my life and my life was a wreck as a result. Desires which are out of control will quickly lead to sin, and the wages of sin is death 
The apostle Paul described this devastating problem in 1 Timothy 6:9-10. Here Paul talks about the longing to be rich, but the same could be said of all of our carnal appetites: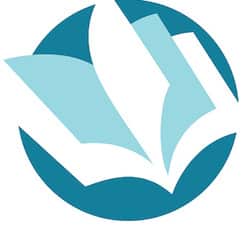 1 Timothy 6:9-10
Those who want to get rich fall into temptation and a trap and into many foolish and harmful desires that plunge people into ruin and destruction. For the love of money is a root of all kinds of evil. Some people, eager for money, have wandered from the faith and pierced themselves with many griefs.
​This is exactly what happened to me regarding lust and porn. These harmful cravings plunged me into ruin and destruction. The love of those pictures pierced my soul with many griefs. I fell into the trap of foolish and harmful desires and reaped a myriad of noxious consequences.
Sin is crouching at my door. It desires to have me. I must master it.
A friend of mine often says there is always a fixed amount of time between the thought or desire and the action. We must wage the battle during this window of time.
In the past, when I would give in to my weakness, the amount of time between the thought and the fall would be minimal and I did nothing to stop it. I felt powerless.
Now, as soon as the desire or thought pops into my head I work to "master the thought". I move to eliminate it immediately. I know that otherwise, I will end up dominated by it. So I work to act quickly and decisively. This is essential in order to find a new life.
What makes a temptation tempting? I've mulled this over in my head over years. Why am I not tempted to smoke a cigarette or to drink a beer? I see those things and I don't give them a second thought. Some people struggle for years to give up these habits. The difference lies in the desire. I am only tempted by the things I desire. I believe we create, or at least we permit, our own temptations.
If this is the case, then the key to victory in this battle against sin and temptation is to attack our desires.
It is essential to work at changing or controlling our desires. Today I can't tell you I'm no longer tempted in the area of lust, but the degree to which I am tempted has diminished dramatically. God created us as beings with many capacities.
Change is not easy, as you already know from your own experience. How many people sign up at a gym in January with a determination to get in shape, but by March have already lost their drive?
The Bible tells us that God always provides a way out when we are tempted to sin: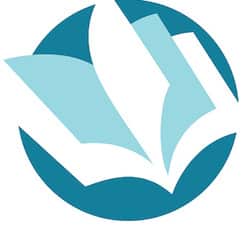 1 Corinthians 10:13
No temptation has overtaken you except what is common to mankind. And God is faithful; he will not let you be tempted beyond what you can bear. But when you are tempted, He will also provide a way out so that you can endure it.
Change is possible.
Sin comes along and offers what looks enticing. And like a fish looking at the worm in the water, we can't see the hook that lies underneath. Through prayer and by focusing on what we know to be true and right, over time we will see the worm and think about the hook and all of the pain it will bring. By intentionally focusing our thoughts on good things, our desire for what is wrong will diminish and no longer run rampant, dominating our minds. One of the greatest blessings I've gained now that I've found this new freedom is to have a clear head, with clean thoughts.
Hugh Houston has been a missionary for the last 35 years and has been married for 40 years. Hugh and his wife have four adult children. They love talking to people about Jesus and the new life he offers.  Hugh has written a book called "Jesus is Better Than Porn" which tells the story of his journey out of pornography.