What if men are finding it hard to find a mate because women are getting higher standards?
That's the claim in a new article in Psychology Today that's going crazy on social media right now: 
And I checked out the references the post uses, and they appear to hold up! A peer reviewed study does show that single men are lonelier than single women, and that loneliness among men is increasing.
Another study shows that men are more likely to be unpartnered long term than women, and that unpartnered men are faring worse than unpartnered women–and faring worse than unpartnered men did thirty years ago.
And, yes, more men are on dating apps than women.
So let's look at the claims in the article! 
Women have higher standards about who they will date
The thrust of the article is that women are no longer willing to invest in men who haven't invested in themselves. Women don't want emotionally immature men who don't know how to carry a conversation; don't know how to pull their weight in a relationship; and aren't willing to open up emotionally.
Women would rather be single than date someone like that.
And so women are super choosy on dating apps, and many have left the dating market altogether, leaving men in much fiercer competition for the women who remain.
The article says that the big problem is that men have a skills deficit:
For men, this means a relationship skills gap that, if not addressed, will likely lead to fewer dating opportunities, less patience for poor communication skills, and longer periods of being single. The problem for men is that emotional connection is the lifeblood of healthy, long-term love. Emotional connection requires all the skills that families are still not consistently teaching their young boys.
This reminds me of the series I did on emotional maturity.
I wrote about how in evangelicalism, men are taught to not be emotionally mature.
In fact, our best-sellers encourage emotional immaturity in men.  And they also work directly against direct communication for men. 
I wonder, then, if this problem is actually greater in Christian communities. Many, many women have told me they prefer to date secular men than Christian men.
Women are pursuing higher education at greater numbers than men, so women are more likely to be highly educated (though men are more likely to be skilled in trades, which often leads to better pay). Women are more equipped to look after themselves in terms of running a household, and women have better emotional skills on the whole, and so aren't as lonely even if they're single.
When women are in a community, then, where women are seen as "less than", and where they are expected to follow men's opinions rather than their own; abdicate their own dreams in favor of their husbands; and exist as an appendage to their husband, many women are bowing out. Combine that with our evangelical culture that teaches that women are responsible for keeping men from sinning by dressing modestly and then by providing sexual favors when married (even during the postpartum phase), and many women are just saying no.
"A groundbreaking look into what true, sacred biblical sexuality is intended to be. A must-read." - Rachael Denhollander
What if you're NOT the problem with your sex life?
What if the messages that you've been taught have messed things up--and what if there's a way to escape these toxic teachings?
It's time for a Great Sex Rescue.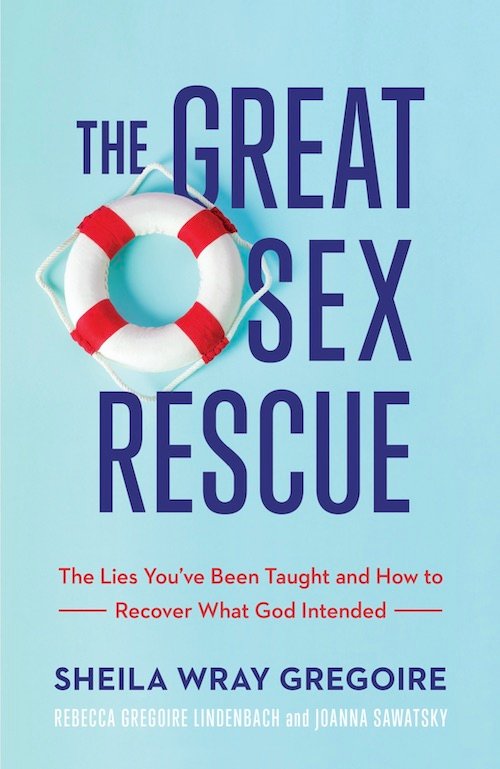 All of this brings me to something else that happened this week that took me by surprise.
I shared a Fixed it For You of a man writing that a husband's job is to get his wife ready for Jesus. 
I couldn't believe how much this blew up on all my social media channels! But what was interesting about this one was how many women were just done. Absolutely done. They were having none of it.
And yet I had pushback from many men, claiming this is how it should be.
Four and a half years ago, when this article was first published, I wrote about why husbands aren't to get us ready for Jesus, and there was widespread support for my stance. But this year the support was accompanied by downright anger at the injustice and the distortion of the gospel to elevate men. So many women are completely and utterly fed up.
The truth is that a lot of women bring more to the table than many men do.
Women can care for themselves financially; can look after a home; can keep family relationships intact and together; can get their long term goals in place and pursue them. If they are going to marry, then, they need a partner who enhances their life; not someone that holds them back or makes more work for them. Men have to bring a lot to the table too.
This is not to say that men don't; but increasingly stats are showing that young women are more impressive than young men, at least if you look at job prospects, emotional maturity, and life skills.
If you're a man who honestly believes that you are to be your future wife's leader and your job is to correct her, then, it's going to get increasingly difficult to find a woman who wants to fill that role.
Women are realizing that we are whole people, made in the image of God, and that our allegiance lies first to Jesus, not to our husbands. It is Jesus that we are to follow. And men who want to find women who will obey them may find that it's an awfully small pool they're picking from.
I think this is a good thing, and a good trend, and I hope that it means that we start raising our boys to be more emotionally mature, more able to have good relationships, and more able to look after themselves and their households without a woman, so that they can pull their weight. Because if we want to raise boys who will be good catches, it's about more than just making sure they go to church and making sure they have a job.
It's about making sure they're actually a good partner. And that starts with raising them to respect the girls around them, take responsibility for themselves, and not feel entitled to other people's deference and obedience.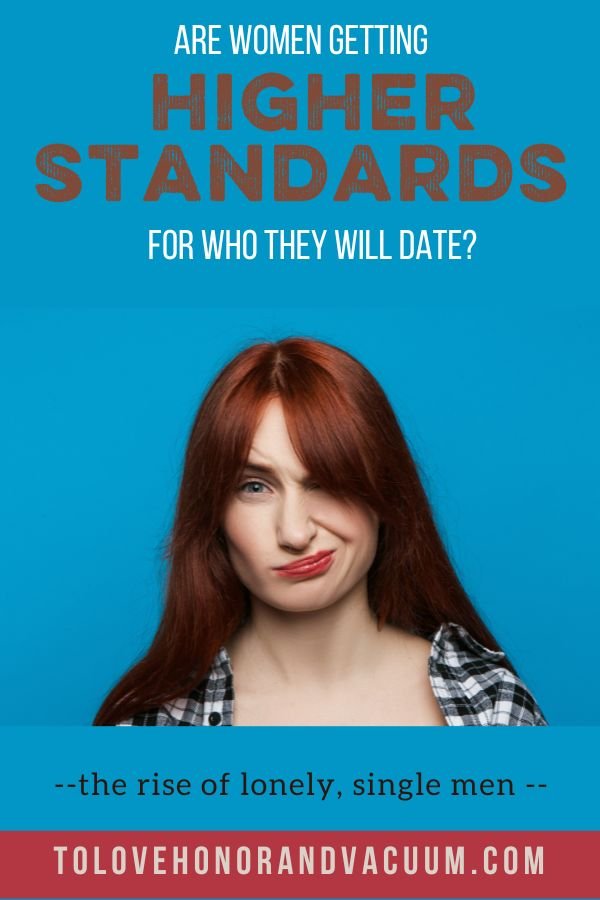 What do you think? Let's talk in the comments!