What if your husband seems bored of sex–he never initiates, won't try new things, and just isn't enthusiastic?
On Mondays I like to try to answer a reader question, and this one comes from a woman who is worried that her husband actually preferred sex with his previous girlfriends more than he does with her.
She writes: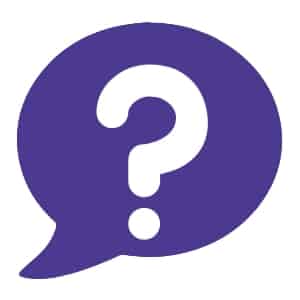 Reader Question
When we got married I thought that my husband was a typical man who would want sex just as much if not more than I do. I was a virgin when we got married and he was not. We are both victims of sexual abuse which God has truly worked mircles in both of us. Early on into our marriage I felt like he wasn't that interested and he said it was because he was too tired after work.
He has struggled with porn
when we were dating, and he struggled a bit early in our marriage, but he confessed and put
blockers on everything
. The thing is I feel like he is bored with sex somewhat. I feel like he already tried everything with his past girlfriends and I am here finally able to have sex and try new things but he isn't putting in the initiative at all. We also have MIL issues–she keeps bringing up old girlfriends which makes it all worse. But my question is in all this. Do I tell him how I feel? I don't want to be selfish and tear him apart. He really is such a good husband and he does love me,
Great question! And I decided to answer it in video format today:
For those who don't have time to watch, I want to say a few things.
First, if something is bothering you, sometimes you just need to talk about it.
Often we're looking for a magic answer that will enable us to fix a problem without really having to bring it up. But that doesn't work. If you're going to build intimacy, you have to share what you're actually feeling.
I understand that she doesn't want him to feel badly, but she's already feeling badly. And that does matter. You can't be close if one of you is feeling distant.
But that doesn't mean that you attack him and tell him he's doing everything wrong! It just means you express your dreams for the relationship, and ask him if he'll talk about it. I've got a couple of posts on how to talk to your husband here:
It does sound like there are a whole bunch of issues here that need to be processed–getting over feeling jealousy of his past girlfriends; working through his relationship with porn (and rebuilding intimacy after a porn addiction.) Like most problems, this one is really multifaceted!
But when there are so many things to work through, it's often good just to start with rebuilding your friendship and feeling close. If you have a hard time even knowing where to start, I have a FREE 5-part email course that you can take. Every Monday I give you a new suggestion–just one little thing you can do to start feeling emotionally connected again this week. Do these things for 5 weeks straight, and you'll find that you'll be able to talk a lot more easily. You'll feel like you have more in common. And you'll be able to tackle some of those harder things in your marriage! Sign up right here:
What do you think? When a problem is this big, what should she tackle first? Let's talk in the comments!