We misunderstand women in the Bible–and we misunderstand gender aspects of research! So let's talk.
We've got Joanna visiting, so we've recorded a whole bunch of segments about how not to misuse research!
Plus today Mary DeMuth joins us to talk about her new book The Most Misunderstood Women in the Bible.
Or, as always, you can watch on YouTube:
Timeline of the Podcast
0:10 You can support us!
5:00 Gender research mistakes
14:00 Did God just make it that way?
21:00 Distinction between averages and specific couples
25:30 A false default
30:00 Mary joins to discuss misunderstood women in the Bible!
32:30 Hagar, Bathsheba, and Phoebe
43:30 On being misunderstood
54:00 Happy Easter!
The Problems with Evangelicals and Understanding Research around Gender
We started out with some of the issues that evangelicals have with gendered research, such as:
1. Assuming gender differences without asking both genders
A great example of this is Love & Respect which used Shaunti Feldhahn's badly worded survey question to say that men prefer respect–but then they never asked women. They just assumed women want love.
2. Assuming gender differences mean that God designed it that way
When really it could just be culture!
3. Talking as if a gender difference trend means a gender absolute
We need to remember bell curves! Just because men are taller than women does not mean that an individual man is taller than an individual woman.
4. Taking the male experience as the standard.
We've talked a lot in The Great Sex Rescue about how often it's assumed that because sex is easy for guys, they're more sexual than women. But that's not the case.
Joanna will be back on some upcoming podcasts as the three of us talk about more misuses of research and misunderstandings of research that we've seen in the evangelical world.
"A groundbreaking look into what true, sacred biblical sexuality is intended to be. A must-read." - Rachael Denhollander
What if you're NOT the problem with your sex life?
What if the messages that you've been taught have messed things up--and what if there's a way to escape these toxic teachings?
It's time for a Great Sex Rescue.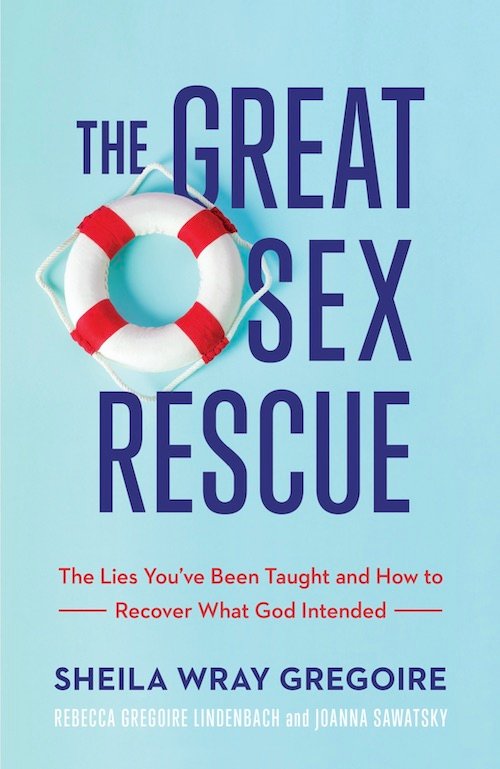 The Most Misunderstood Women of the Bible
Mary DeMuth is an author or more than forty books, a podcaster at PRAY EVERY DAY, an artist, and a literary agent with a passion for the Lord. 
The most compelling books come out of personal experience, and no one shares her life more openly than Mary. In The Most Misunderstood Women of the Bible: What Their Stories Teach Us About Thriving, Mary draws readers in at the very beginning to transparently share her own connection to being misunderstood. Combining her gift for storytelling, and her scholarly skills, she looks at the lives of misunderstood biblical women we may have skipped over—women like Eve, Bathsheba, Tamar, The Proverbs 31 Woman, and Mary of Magdala among others, women, not so different from ourselves.
What if we could step into the lives of these women and learn something from their stories? What if readers began to gather hope and learn a better way to work through being misunderstood. How would that change women's lives?
I had a chance to ask Mary about some of my favourite women in the Bible, why she thought they were misunderstood, and who else she would have liked to include. This book would make an awesome study for a small group.
Support this Platform with Knix Bras!
I love Knix bras. Like seriously love them. They fit amazingly well; they're so comfortable. They look better than my underwire bras, but there is no underwire! I bought three over Christmas and NEVER wear my underwire ones anymore.
I'm an affiliate for Knix, and when you buy their bras or underwear or clothing I get a percentage. I want to make enough to start paying to transcribe this podcast! And I'm only promoting stuff I absolutely love myself.
Things Mentioned in This Podcast:
Become a part of the movement
Join 40,00 others and let's change the evangelical conversation about sex