What do you do if your husband always leaves you hanging in bed? He's satisfied, but you're left frustrated?
Every Monday I like to answer a Reader Question, and today's is about what happens when the husband always reaches orgasm but makes no effort to see that his wife does, too–leaving her very sexually unsatisfied.
A reader writes: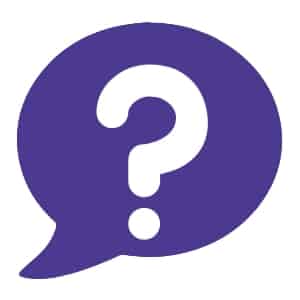 Reader Question
My husband and I have been married for 25 years. The first four years or so were pretty great sexually. We were even having simultaneous orgasms with intercourse without even really trying.
After the kids were born, I went into a period of refusing my husband. That lasted for pretty much 20 years. And to make things even worse I was self gratifying myself, even as I was refusing him.
I came to my senses 1.5 years ago. I wanted to save our marriage. So I decided to do everything I could to do that. And now we've discovered that I'm the high drive spouse!
I did a lot of reading of blogs and books and websites to do my best to learn how to please my husband. He's a happy camper. But even as much as I really enjoy the time together, I still haven't been able to have an orgasm. When we do have sex, it seems to end up being all about him. He doesn't seem interested in making much of an effort to please me. He pretty much falls asleep right away a very happy camper. Meanwhile I lie awake just buzzing and unfulfilled physically. When I read on blog posts and online about how husband's really love to see there wives get totally involved in love making, and how husbands really love to see there wives turned on and husband really love to please their wives and bring them to orgasm, it just breaks my heart. Because my husband doesn't seem interested. Almost all of our sexual encounters end up with me frustrated and him happy.
I've had other variations on this same question, too. Sex is over with after five minutes, and he goes right to sleep and doesn't seem to care that she is left unsatisfied.
So what do you do?
Understanding the Difference Between Men's Orgasms and Women's Orgasms
We often hear that men can climax so much faster than women, but that's not entirely true. Studies show that when masturbating, for instance, both men and women can reach climax in about 2-3 minutes. Here's my theory on that: it's actually more difficult to figure out exactly WHERE and HOW to touch a woman to make her feel great than it is to touch a man. And for women, sex is primarily in our heads. During masturbation (which I am not recommending, by the way), women are already aroused and we know what feels good.
Another reason: for women, most orgasms are clitoral in nature–even orgasms during intercourse. It's his pelvic area rubbing against the clitoris during intercourse that helps push us over the edge (if you're wondering about how to make this happen better, I've got lots of tips in The Good Girl's Guide to Great Sex). Researchers now believe that even G-spot orgasms are connected to the clitoris because the nerve endings connect between the two (and some people think the G-spot is just an extension of the clitoris).
So all that being said, it's simply harder during intercourse for a woman to reach climax without exactly the right pressure in exactly the right place.
According to a Brown University fact page on female orgasm, on average, men take 2-3 minutes once intercourse starts, and women 10-20. That's a big difference (now, men can last longer if they learn how and try; but those are averages). And some husbands just don't last very long during sex!
Why Does Your Husband Not Care That You're Sexually Unsatisfied?
So what do you do to ensure you get the time (and stimulation) you need? Sometimes it depends on why he doesn't seem interesting in pleasuring her. In this case, for instance, is he resentful because of the years of her refusing sex, so he won't put in the effort to satisfy her? Or is he getting older so lasting longer is harder–and he doesn't want to talk about that? Does he just not care? Or is he oblivious to her needs, assuming she's fine because she refused for so long?
I think in most cases it's the last–he's oblivious. Most spouses really do want the other spouse to be happy. So for most couples in this situation, the problem is likely that he just doesn't know. If it's something more sinister you really have that to deal with before you look at the orgasm issue. So let's assume, just for now, that it is ignorance. Then what?
I have four suggestions that may work to help you feel more satisfied with lovemaking, but not all will be applicable in every marriage. Pick the one that works best for you!
1. Talk To Him About the Fact That You're Sexually Frustrated
Often we're looking for a magic answer that solves the problem without us having to have an awkward conversation or open up a can of worms. But very rarely is there such an answer.
Usually you just have to talk. Pick a time that you're not stressed, that you have a day stretching out before you, and most of all–when you're not in the middle of having sex!
Phrase the problem as one you both have, not something that he is to blame for. For instance,
"I've been feeling unsatisfied with sex lately. Can we talk about how to make sure that it's good for both of us?"
is better than,
"You always get to feel great while I'm left really frustrated, and it's not fair!"
And ask for feedback from him, too. Chances are there are things you can do differently, too, and if he feels free to share things and you take them seriously, he's more likely to listen to your thoughts. And if you think it would help, share with him this post on why women's sexual pleasure really does matter.
Do you find it hard to talk about SEX?
2. Be More Dominant in Bed
No, I'm not talking about domination and submission here. I just mean that if you want to feel good, you may have to start taking a more active role in bed. If sex is something he primarily does while you lie there, that's probably the hardest way to reach orgasm for a woman.
So you be the one to start the encounter with foreplay. Rub your body against his in a way that you like. Take his hand and put it where it needs to be. When intercourse starts, you be the one to choose the position. If you sense that he's getting close before you are, stop for a minute and do something that feels good to you (like rubbing again) while he gets a chance to calm down. Sure, it's a lot of work, but he's more likely to see what it is you need, and you're more likely to get it!
​
3. Play Teacher
I really recommend this game to couples more often! Decide that you will play teacher and student (either on the same night or different nights). One night he gets to teach you how to make him feel great, and one night you teach him. And be as strict as you can! If it's not exactly right, tell him. Order him around. But then let him do it to you on your night.
How this game works best: If you're entirely out of character. If you act like yourself, but you're just making suggestions, you'll likely be too timid and he won't take it as seriously. If, on the other hand, you both start acting more stern, it will be far funnier and more intense and you'll feel less awkward.
I really do believe that most reasons that men don't satisfy their wives is simply ignorance. Many men believe their own sexual response is the norm–fast, easy to achieve. So a woman should figure out how to become a man in bed, essentially. Men may not have articulated that, but that's the thought. It doesn't work! Let him see what it is like to make you feel good, and what it does take, and he may become more generous.
4. Have His and Her Nights
Finally, if he just doesn't get that you need more time to be sexually satisfied, then suggest that you have "his" and "her" nights over the course of the month. Some nights can be just normal, but let's say two Saturdays a month are her nights and two are his nights. And on her nights, you get to decide exactly what you want him to do. As long as it's reciprocated on his nights, he may be more eager. And once he understands what you like and see the response it gets, he may be more likely to do some of these things on "normal" nights, too.
What if none of these things works? Then you really do have an issue with selfishness in your marriage, and that is what needs to be dealt with–not the sex. But I really think for most couples it's usually ignorance–ignorance of how a woman's body works, and ignorance that it's actually bothering you. Men hear so much that women don't enjoy sex, after all, that they may honestly think you don't care and you'd rather have it over with quickly.
Look, no one wants to be sexually unsatisfied in marriage.
And you shouldn't be! Not when God made sex to be so wonderful.
So talk to him, try some of these things, and give it some time. And hopefully pretty soon you'll be satisfied in bed, too.