The Orgasm Course is Here to Help You Experience Real Passion!
Figure out what's holding you back. Open the floodgates to orgasm.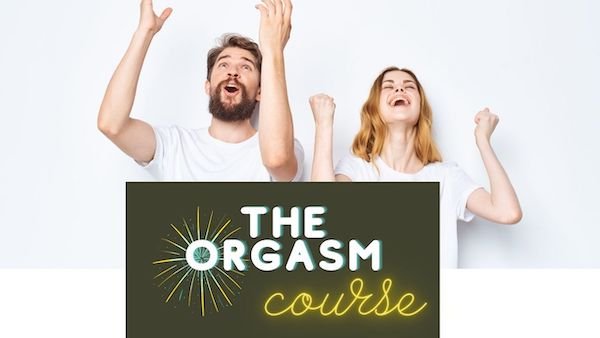 Here's a podcast from our emotional maturity series, where we brought on Andrew Bauman, a licensed counselor, to talk about stonewalling and why it is that some men find difficulty expressing emotions. Really enjoyed this whole series, too!
​
So many women told me that they listened to the podcasts in June with their husbands, and were finally able to articulate what they were feeling about mental load! If you missed this series, you need to catch up, because it was important.
The top 3 podcasts for the year were actually our 3 last ones! I think we've honestly gotten better and a little bit more raw (plus having Katie on board behind the scenes helps!). But these last three really resonated. Even though more people listed the next two podcasts as their favourites, I have NEVER had as many emails as I did after airing this last one about our problems in finding a church as our eyes have been opened to the harm that is being done in so many evangelical circles. I'm glad this one resonated. I didn't actually think it would–but I was overwhelmed with your stories. Thank you.
If you want to see Rebecca get passionate–you should actually watch this one on YouTube! But we had a lot of fun recording this one because we're just so passionate about it. After a number of posts about modesty went totally viral on Facebook, and people kept blaming 13-year-olds for what they were wearing, rather than the adult men who were lusting, I just had to let loose and get real. So many people told me that this podcast gave them a way to talk to their kids about this. I even had some moms tell me that they watched the YouTube version with their teen boys!
Really, the stumbling block podcast was called out as often as this one, but THIS ONE was seriously BOOM. Major BOOM.
In a nutshell: the whole premise behind the "men need unconditional respect and women need unconditional love" is based on two things: Ephesians 5:33 and one study. So we looked at both. Dr. Cynthia Westfall showed how Ephesians 5:33, in Greek, insinuates something very different. And that study? Based on 400 men. Ambiguous question. They never asked women. When others did, women answered the same way as men.
In short, this whole thesis doesn't have a leg to stand on.
So how about we put this all to rest now? What was sad about this podcast was how easy it was to actually do. Why didn't anyone look into this beforehand, before this idea permeated EVERYWHERE in the church and hurt so many marriages? The information about the problems with the study was in the very book! Just very concerning about the state of intellectual honesty in evangelical circles.
Those were your favourite podcasts this year!
Or maybe you had another? Leave it in the comments and I'll try to put a link to it in reply so others can see. 
And if you haven't listened in, again, please subscribe! I'm finding that more people actually listen to the podcasts than read the blog, so next year we're planning on reversing our blog a bit. We'll START the topic in the podcast on Thursday, and then the next four posts will elaborate on that topic, rather than having the podcast summarize what we've already been talking about. And we've got about 10 all planned out already. I'm excited!
Happy New Year, everyone!
Did you find a podcast that didn't make the list really spoke to you? Leave it in the comments! Or did you agree with these choices? Let me know why, too!
Sheila Wray Gregoire
Founder of Bare Marriage
Sheila is determined to help Christians find biblical, healthy, evidence-based help for their marriages. And in doing so, she's turning the evangelical world on its head, challenging many of the toxic teachings, especially in her newest book The Great Sex Rescue. She's an award-winning author of 8 books and a sought-after speaker. With her humorous, no-nonsense approach, Sheila works with her husband Keith and daughter Rebecca to create podcasts and courses to help couples find true intimacy. Plus she knits. All the time. ENTJ, straight 8
Dads shouldn't need their adult daughters to give them adulation and affection. That's called...
Let's talk about the echoes of menstruation. Yesterday on the podcast, we were discussing how...
This has been a week of great thrills and great disappointments. Thankfully, the thrills were...