Let's talk obligation sex–and how it's a terrible libido and marriage killer!
This July I'm rerunning some of my favourite podcast episodes from about a year and a half ago or two years ago, to help those who have recently joined the podcast or blog catch up and make sure they didn't miss anything big!
We're back in August starting a series on stories you just need to hear.
This week, I wanted to rerun this episode on obligation sex!
Or, as always, you can watch on YouTube:
Timeline of the Podcast
1:00 What does research say about the 'Obligation Sex' message?
7:35 The difference between biblical sex and duty sex
11:05 Why frequency isn't the problem, and why we have authority of OUR OWN bodies
18:35 RQ: "Do I owe my husband Valentine's Day sex?", with guest Andrew Bauman
27:37 RQ: "My husband wants it TOO much!", + a discussion on consent
35:50 Benjamin Young joins us for a grea discussion on consent and marriage
51:10 Join 'The Great Sex Rescue' launch team!
52:30 Sheila shares her personal story of how the obligation message hurt her
Our Guests: Andrew Bauman and Benjamin Young
We talked with counselor Andrew Bauman, who has been on the podcast before, about why we shouldn't talk about Valentine's Day sex as something that she "owes" him just because he bought her flowers or took him to dinner (despite what some other blogs may say). And then I invited Benjamin Young on to talk about an epic Twitter thread where he was talking about consent!
See my original post, with more info, that went along with this podcast here. 
The Obligation Sex Debunking Posts
Some posts that have also dealt with obligation sex and coercion
And check out The Great Sex Rescue–with two chapters looking at where the obligation sex message has been taught, what our survey of 20,000 women told us about how it affected us, and what we should teach instead.
"A groundbreaking look into what true, sacred biblical sexuality is intended to be. A must-read." - Rachael Denhollander
What if you're NOT the problem with your sex life?
What if the messages that you've been taught have messed things up--and what if there's a way to escape these toxic teachings?
It's time for a Great Sex Rescue.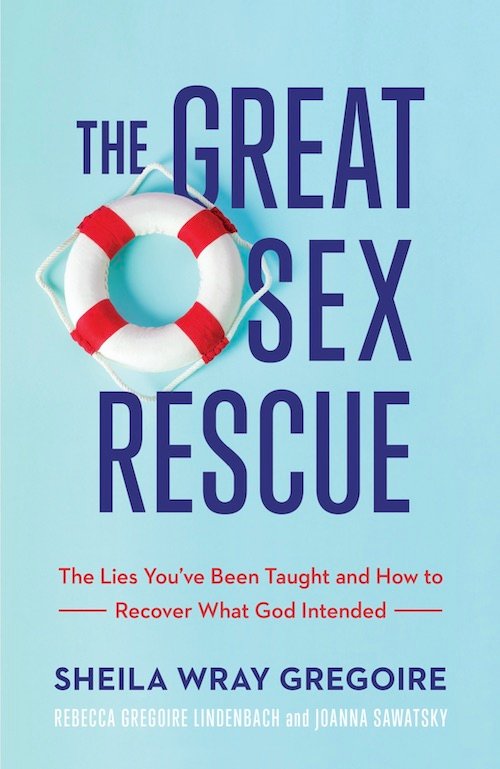 Things Mentioned in This Podcast:
What do you think about obligation sex? Is the message changing? Are people hearing? Let's talk in the comments!