Can we talk about how our messages about a woman's role can actually undermine her safety?
Just a quick catch-up for today's post! I want to share a few things I've seen on social media and then throw this open for discussion. I'm taking a bit of a downtime this week and next week to relax, but I thought I'd share something quickly I was thinking about this week.
First, I shared this Fixed It For You on Instagram and Facebook, based on a meme I saw.
Women's worth is not based on who they are related to.
Yet so often we tell men especially to remember the rape victim, the victim of sex trafficking, even the young woman in the bikini is someone else's daughter or sister or wife—as if we can't imagine having empathy for her for her own sake.
Until we can have empathy for a woman merely because of who she is, we will continue to assign women's worth based on who they are connected to. That's part of what needs to stop.
Of course we can picture how we would feel if she was our daughter, our sister, our mother. But let's remember that no matter what, she's a person.
Made in the image of God.
And that's why she matters.
Some great comments came out of that!
"A groundbreaking look into what true, sacred biblical sexuality is intended to be. A must-read." - Rachael Denhollander
What if you're NOT the problem with your sex life?
What if the messages that you've been taught have messed things up--and what if there's a way to escape these toxic teachings?
It's time for a Great Sex Rescue.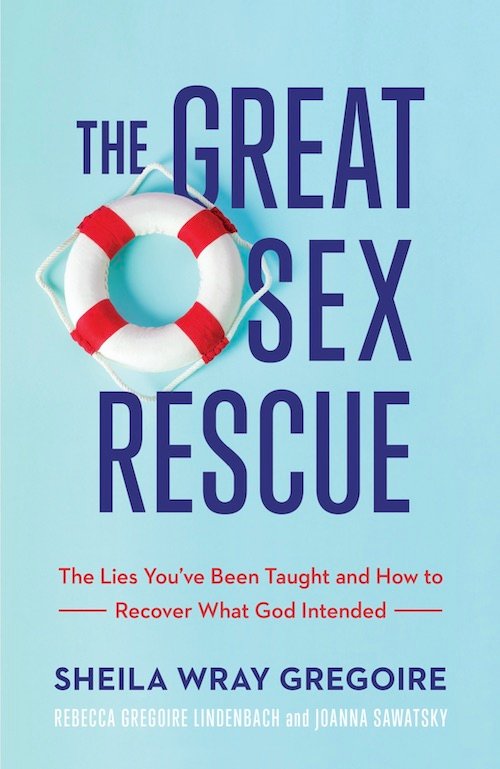 I just think that this raises some interesting questions. I've written about some of these things, like:
But I'd like to throw this out for discussion today. What do you think about this meme? Does Mountain City Counseling have a point? 
I'm working on the edits for our mother-daughter book She Deserves Better, and these are a lot of the questions that we're raising (and some of the things we tried to measure in our survey to teen girls). And now I'd like to know what you think! So let's talk in the comments.