There's a thread that runs through the toxic teachings we've measured: Intimacy is a pipe dream.
Now that we've done surveys with over 29,000 women, we can take a step back and look at the toxic teachings we've measured as a whole–the ones given to adult women about marriage that we examined in The Great Sex Rescue and the ones given to teen girls that we looked at in our upcoming book She Deserves Better.
Before I do that, though, let's take another step back and ask a question: What is it that we all ultimately want from sex? What is the life-giving vision of sex that we have?
Sex is supposed to be intimate.
Here's how we put it early on in The Great Sex Rescue: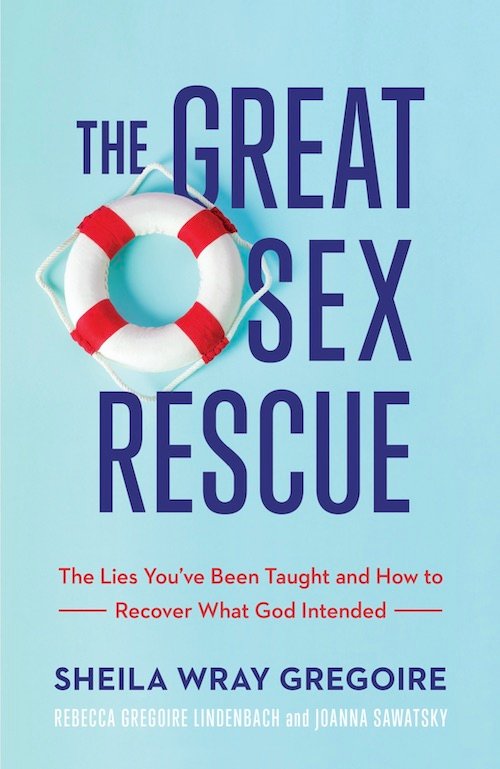 For sex to feel intimate, it needs to be about saying, "I want you," not just "I want sex." It needs to be about saying, "I see you. I choose you. I want to experience something with you, and only you. I want to know you better."
You is the key word. You are the focus. Sex is not just about me; it's about me knowing you and building us.
If sex is going to be intimate, it means that both of us have to matter.
We're coming to the bedroom with everything we are, and we should be naked on many levels–physically, yes, but also metaphorically.
This is the person who knows all of me, who sees me with my masks off, and who still loves me and wants to know me even more. This person wants to do life with me. This person cherishes me. I'm able to share everything that I am, and it makes us closer, not farther apart. I don't have to pretend.
That's what sex is supposed to be. 
This is what God designed for us, when He calls sex a deep "knowing" in Genesis 4:1 (and elsewhere). It's truly intimate. We both matter.
All of us were born with a longing for intimacy.
We see it in the creation narrative where God says that it's not good for Adam to be alone. Even though Adam lived in perfect communion with God, that still wasn't enough. We were created for community and for intimacy. Marriage is where that intimacy is supposed to best be expressed between two people, although we all need intimacy, and all of us should be able to have people with whom we can share deep feelings and longings and dreams.
We were not created to live in isolation.
Now let's see the underlying assumptions of the toxic teachings we measured.
I'm going to focus on the modesty messages that were in She Deserves Better because we measured so many toxic teachings, and these ones were among the most toxic and show the trend really well.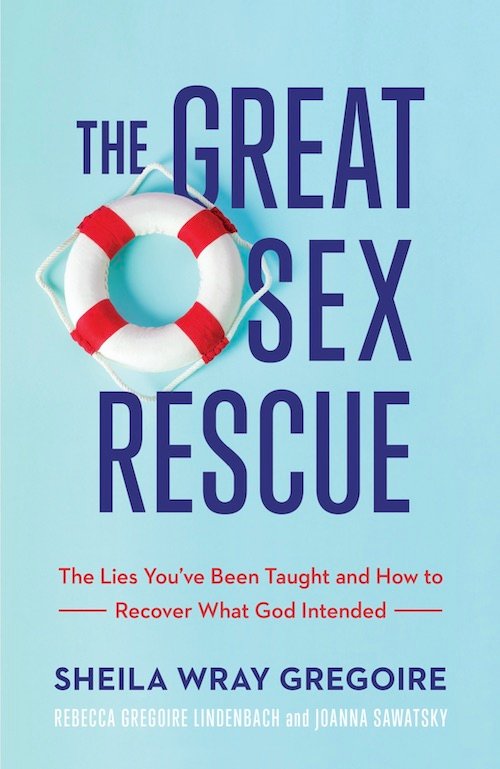 A woman is obligated to have sex with her husband when he wants it.
A woman should have frequent sex with her husband to keep him from watching porn.
All men struggle with lust; it's every man's battle.
Boys will push your sexual boundaries, so you need to be the gatekeeper.
Do you notice any themes in those toxic teachings?
Let's look at a few:
You can't expect males to actually want intimacy.
Think about it–if what we're looking for is someone who says, "I want you," not just "I want sex," then what are these teachings telling us?
That's a pipe dream, ladies.
It isn't possible.
Men are just sex crazed fiends, and all they're really interested in is thinking with their genitals. They don't want real intimacy because they are mostly motivated by their libidos.
You will never be safe.
All men struggle with lust; boys are visual and you can never understand it; you should have sex so he won't watch porn; a boy can't help but lust….
All of these tell us that no matter what, we can never rest easy in any man's love. We can never be safe when men are around. We will have to live our lives in hyper-vigilance, never really trusting men, because God made them to want only one thing.
Even when you're married, you can never rest easy, because if you don't have frequent sex with him, he will sin against you and cause you pain. You will never be enough for him.
God thinks this is hunky dorey!
The worst one, to me, is that so many authors give all these toxic teachings God's seal of approval.
Shaunti Feldhahn tells us that this is how men are made!
Even decent guys who are happily "going with" a girl are intinctively pulled to want to visually take in ,linger on, and fantasize about all the details of an attractive girl's body.
Gary Thomas quotes Louanne Brizendine, because he thinks it's absolutely imperative that women realize this about men:
Sexual thoughts flicker in the background of a man's visual cortex all day and night, making him always at the ready for seizing sexual opportunity.
Steve Arterburn and Fred Stoeker, in their books Every Man's Battle and Every Heart Restored, tell us:
"Even apart from our stopping short of God's standards, we find another reason for teh prevalence of sexual sin among men. We got there naturally–simply by being male." (Every Man's Battle)
"because of male hardwiring, men don't naturally have that Christian view of sex." (Every Heart Restored)
Our Toxic Teachings Tell Us:
Men naturally lust. Men don't have a drive for intimacy. You can't expect actual faithfulness. He will always be checking out other women. The most you can hope for is to find one who will marry you and who you can keep satisfied enough that he won't stray. 
And if you feel badly about this and feel that it's unfair–then take it up with God, not guys. Because this is the way God made them.
Let's focus in on the modesty messages for a moment because we see something interesting here.
Remember, there are four different ones: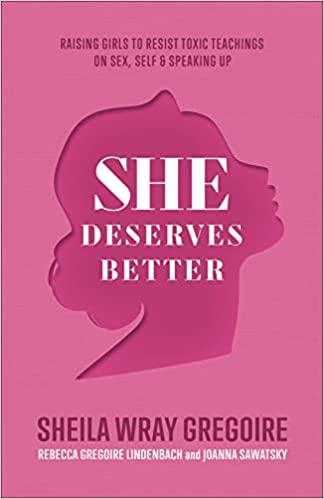 Boys can't help but lust if a girl is dressed like she's trying to incite it.
Boys are visual in a way that girls can never understand.
A girl who is dressed immodestly is worse than a girl who is dressed modestly.
A girl has a responsibility to dress in a way that doesn't cause a boy to stumble.
All of them are terrible. All of these messages result in higher rates of vaginsimus; higher chances of marrying an abuser; worse marital & sexual satisfaction long-term; worse self-esteem.
They are uniformly bad.
But they are not equally bad.
Some messages are worse than others on some measures, but if we focus just on vaginismus, or a sexual pain disorder that affects evangelical women at more than twice the rate of the general population, we'll find that the two that focus on boys' natures are almost twice as bad as the other two.
Again–they're all bad. But telling girls "boys can't help but lust" and "boys are visual and you'll never understand it" are worse when it comes to vaginismus outcomes (though not all of the others).
Why? Well, vaginismus can in part be seen as a trauma response, where our body is trying to keep us safe from something that is dangerous. That's why we found the obligation sex message so harmful in The Great Sex Rescue: Because it strips agency from women, and tells women that men have a right to use your body no matter what you are feeling. Sex isn't intimate, and you have no choice.
Well, the modesty messages that focus on boys tell us, "you can never be truly safe." The boys and men around you will never be able to control themselves. So you can't let your guard down and you can't truly trust.
When Joanna ran the numbers in The Great Sex Rescue, she found an interesting phenomenon with the teaching, "all men struggle with lust; it's every man's battle."
Being taught that lust is "every man's battle" hurts her, even if she never believes it.
Most teachings only hurt you if you believe them; but not this one. Merely being taught it is bad.
Why? Well, we had a hypothesis which our findings from She Deserves Better seem to bear out. If you're in an environment that teaches this, even if you don't believe it, you're growing up with guys who do believe it. These guys will likely objectify you and make you feel unsafe. Your church experience will be highly sexualized and likely unsafe. And it just taints everything.
That's what we found when we drilled down more on girls' experiences as teens. The girls who are taught the modesty messages are more likely to be in churches where they will be sexually harrassed/abused. The environment becomes toxic because everyone agrees–you can't actually expect boys to treat girls and women with respect. 
God designed us for safe, intimate relationships.
This is not a pipe dream. This is not women expecting too much. This is not women expecting the impossible.
This is what God expects for us.
When we are taught that we can only achieve a pale imitation of intimacy, via having a man commit and stay faithful to us only if we provide enough sex to overcome his major inclination to look elsewhere, then we are being taught something not of God.
We are being taught something unbiblical. We are being taught a lie.
And we are hurting girls and women. And we are hurting men too. As we told you in The Good Guy's Guide to Great Sex, we found in our surveys of men that these teachings make men's marriages worse, and make porn problems worse, and make everything worse for guys too.
Everyone is better off when we teach that men are capable of treating women with respect, and that men need intimacy too. 
Why don't we teach the healthy messages?
We've been thinking about this a lot over the last four years, and we have a few hypotheses:
The people who write our books are interested in these topics because they've had lust problems themselves, and that taints the message.
The church is built on male entitlement to power, and this continues into the sex realm
Teaching about real intimacy necessitates teaching about emotional wholeness and emotional health, and many of our teachers are not emotionally healthy themselves
Requiring intimacy in the bedroom is a largely egalitarian notion–the idea that both people matter. If you cling to the idea of male hierarchy, then egalitarianism in the bedroom can be a threat because it ultimately undermines hierarchy (we saw this with Denny Burk's recent critique of me.)
Many teachers are selfish and are benefiting from sex being seen as something primarily for them.
Many teachers have porn issues they don't want to deal with.
Whatever the reason, we all deserve better.
God created us for intimacy, and wicked teachings have tried, and often succeeded, at stealing that from us.
It's time for it to stop, and it can if we all start pushing back when we hear these terrible things! Boys are not sex-crazed fiends who can't help themselves. Men want intimacy too. True intimacy is possible, and is God's design.
Let's preach it from the rooftops, so that people will start recognizing the toxicity, and rejecting it.
Join me for an Instagram Live on this today at 1:30 pm EST!
I'll talk more about this on Instagram today at 1:30, so if you don't follow me, come on over now! And if you miss it Live, I'll post the replay!
What do you think? Do you see other similarities in the toxic teachings? Can you think of other reasons why people continue to teach this stuff? How can we push back better? Let's talk in the comments!