Sometimes our sex lives and marriages get so messy that we don't even know where to begin with untangling it all. 
Sex has become so ugly. We feel distant from each other. We feel unwanted and unloved and used.
How do you recover from that?
And how do you recover when sex has been used as a weapon, leaving someone feeling objectified?
In our surveys for The Great Sex Rescue, we found that 16% of women said their primary emotion after sex was feeling used. 
In those marriages, having sex makes things worse, not better. 
And it doesn't end there: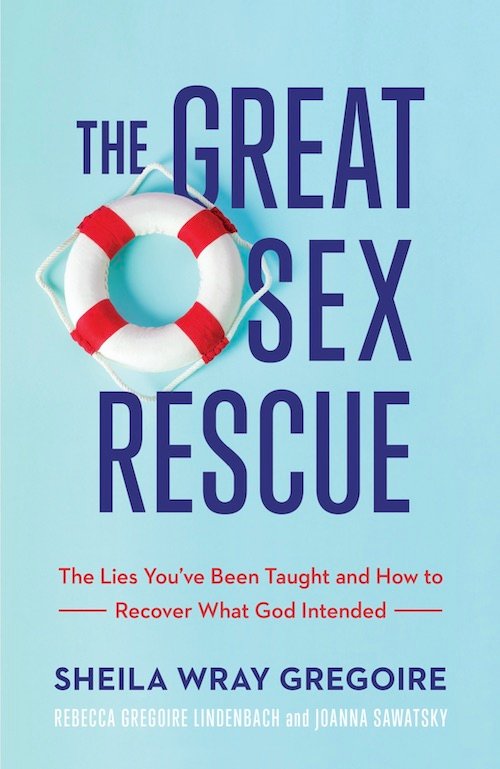 Many women report obligation-message motivations for having sex, whether it's to keep their husbands from sinning sexually (18.8%), because they feel guilty if they turn their husbands down (34.8%), or because when they don't have sex, their husbands become unpleasant (17.6%) or even treat them badly (6.7%).
That's not okay.
Here's a letter I received from someone recently that's typical of much of what I see:
I really don't want to have sex, I just know my husband needs it to be able to function. We have sex 1-2 times a week, minus dragon week, so I understand that 3 times a month at minimum is not really enough. However, I have an unspoken resentment towards him for all the things he's done wrong regarding sex for the last decade and a half and before we were married and it just makes me clam up more. We can't talk about it because we've tried and it just leads to more frustration and hurting each other. If we could delete sex completely we would be very happily married, and we have no plan or desire to ever separate. I have also desperately wished that he could have a concubine. But obviously those wishes can't come true. Do you have any books for a wife who wants to honor her husband's need for sex but needs to forgive him (and probably herself) for past and present issues and move on?
What do you do when your main emotion around sex is resentment?
Sex is supposed to be something that brings you together, where you can celebrate each other, but far too many couples end up in this negative dance where she feels used and resentful, and he feels like she doesn't care about him.
How do you get out of that?
That's what I want to look at this month: How do we dig out of the pit?
And as we looked at last month, often that pit is something that one or both of you dug for yourselves.
She felt no pleasure when you first had intercourse, and so her libido dropped 
You've had sex for years without her feeling pleasure, and so she feels used
There's no intimacy outside of the bedroom, and so sex feels shallow and even dirty
The higher libido spouse has pressured the lower libido spouse so much for sex that it has become divorced from intimacy all together
One or both of you have insisted on having sex despite pain she may be feeling
One or both of you have insisted on having sex despite unhealed past trauma
One or both of you have felt that sex could stop his porn use
And you can likely add more!
The Orgasm Course is Here to Help You Experience Real Passion!
Figure out what's holding you back. Open the floodgates to orgasm.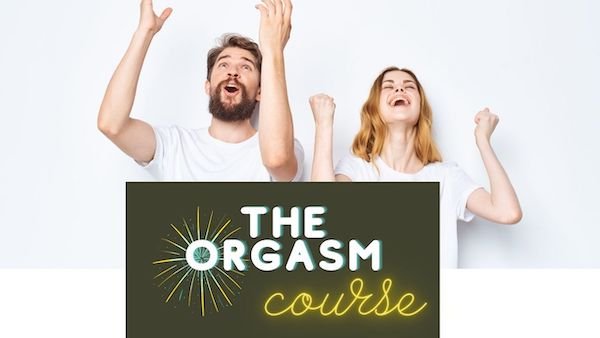 Today I'd like to suggest a 4-point plan for digging out of that pit.
1. Reframe sex so that it is integrated into your relationship, not separate from it.
Too often we think that no matter what is going on in the relationship, sex is supposed to look the same.
I remember a well known marriage speaker telling me she was once on a panel with some very big names in the Focus on the Family/SBC world, and a question from the audience came about taking a sex fast after a husband's pornography confession so that you could re-establish intimacy.
One very well known bigwig was aghast. It would be a sin to deprive the husband of sex, you see. And so no matter what else was going on in the relationship, she wasn't allowed to say no.
This attitude, more than anything else, is what is causing our pits. 
This idea that sex is divorced from how we feel about each other, and is simply a physical act which she owes her husband, is exactly why sex causes distance and libido plummets.
We will never, ever, ever dig out of the pit until we put sex in its proper place.
Sex is the culmination and expression of the intimacy in your relationship; it is not the cause of it. 
Yes, sex and intimacy feed each other, but if there is no intimacy to begin with, then sex becomes objectifying and empty. Until we see sex as the way that we express how we feel about each other, rather than as a commodity that we deserve, then we will always dig the pit deeper.
You cannot manufacture intimacy by forcing or pressuring someone to become vulnerable so you can use their body. (and if forcing and pressuring are involved, that's coercion, and it's not okay. It's abuse).
If her libido has plummeted, and she feels used, and she feels resentful, you can't get out of the pit by trying to make her think differently about sex, or realize how much her husband needs it, or tell her about being selfless.
You can only dig out of that pit by honoring God's real design for intimacy, which is not that someone feels used, but that instead both feel valued and cherished. 
If your spouse is unable to see sex as anything other than an entitlement, that is a huge red flag, and a sign that your relationship likely isn't safe. We have more on how to handle this in The Great Sex Rescue, but you do not have to submit to sex where you feel used and abused. 
2. Make both of you feel safe.
The test to see whether or not you've both reframed sex is really whether or not you agree that this is step #2. If one of you thinks the next step is to work on having more sex, or work on relaxing more, then you haven't actually reframed sex.
When you realize that sex is the culmination of your relationship, then you will also realize that you cannot have mutual, pleasurable, intimate sex if one or both of you don't feel safe.
Sex without safety is coercion and objectification.
The woman writing in does not feel safe regarding sex. She doesn't feel like she matters.
Her libido will never, ever return until she feels as if her husband values her. Berating her for not meeting his needs will only dig the pit deeper. Berating her for not understanding how important sex is like picking up a shovel and making it worse.
She needs to feel valued and safe BEFORE her libido can revive (or before she can discover it for the first time); before she can start to respond physically; before sex can become stress-free.
Too much advice just tells women to meet men's needs. And the more we do that–the deeper we dig.
Feeling safe means that there is no pressure on you to perform. You know that you are accepted and loved. And it's that safety that gives space for libido. 
3. Build affection.
Once you feel safe you can start working on affection. Spending time together, non-sexual touch, kind words–these are all things that are often missing from stressful relationships.
Remember–sex is the culmination of the relationship, not the cause of it. Until you have a base of safety and of real closeness, sex will not flourish.
4. Rebuild sex from the ground up
It is only with the foundation of reframed sex, safety and security, and closeness that you can then address the bedroom.
Just because the problem that you've identified is in the bedroom does not mean that you start to solve it in the bedroom.
Instead, that's where you go at the end, after you've done the foundation work.
Think of it this way: Your marriage started off at 0, at neutral. You wanted to get to +100, to sexual bliss. But as you've dug the hole by making one person feel used and objectified, and building walls between you, maybe you've fallen to -100. The way to fix it is by first aiming to get to 0, not aiming to get to +100. You have to pay back the debt first before you aim for something more.
This month, I want to walk us through these four steps to rediscovering sex.
We have to do this in the right order, or we will end up making things worse.
But I have also found that, if #1 and #2 are dealt with well, the other two are often quite easy to address!
So let's get started!
What do you think? Why do people get this in the wrong order? Let's talk in the comments!